This week, Year 1 and 2 visited York Castle Museum to learn more about their topic: Time Travel – houses.
The children visited and heard diary entries from people who lived in the types of rooms they were viewing. They enjoyed trying to guess which type of house they were looking at.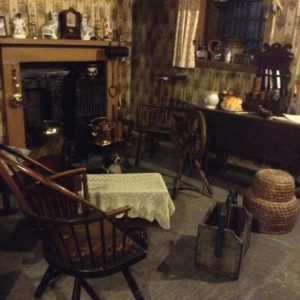 Leah – "First, we saw some poor and rich Victorian houses that were fancy…After that, we looked at some old and new kitchens."
The children also explored a Victorian street and spoke to some actors from the Victorian era – their favourite spots in the Victorian street were the police station and school.
Brooklyn – "I saw an old sweet shop. It didn't have any Smarties."
The children had a brilliant day with excellent behaviour by all – a member of the public commented to us to say how well she thought the children were acting, behaving and listening. Well done, Year 1 and 2!