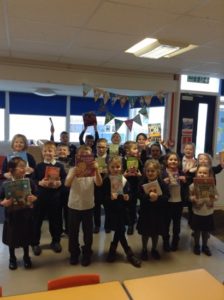 We had an exciting afternoon in year 1/2. Our class visited Wetherby Library today and we returned our books. We each chose 2 books that we would like to read. Eliza rushed straight over to the history section to find her perfect book.
She said, "I love history, so I know that I'll love this one. It's about 100 women who changed history."
Jack found a lovely poetry book as he shared that he "loves reading rhymes".
We are looking forward to reading all of our new books.