PCSO visit
Yesterday, Foundation were visited by two local PCSOs who spoke to them about the dangers of strangers and how to respond should a stranger approach them. They also spoke to the children about what they should do if they became lost. Ask your child the important facts that they can remember from the visit.
After the talk, the children were excited to try on mini police uniforms!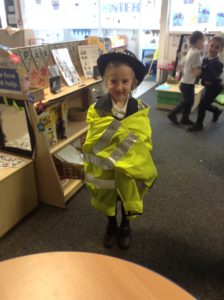 D:Side
Today, the children had another important workshop led by D:Side. The workshop covered staying safe around medicines (and who is safe to give them) understanding our emotions ; how we respond to our feelings and hygiene practises. They also spoke about the importance or getting a good night's sleep, to keep our bodies fit and healthy.