We have had lots of exciting visitors this week. Our focus was how to make safe choices and look after ourselves.
We learnt about staying safe around strangers as well as safety at home and in school. Road Safety was also covered by a workshop that explained how we should behave on the road.
The NSPCC brought buddy in to see us and we found out about or right to speak out. We also learnt the Childline number song.
Dogs Trust came into our class with Peg. We found out about dogs and how to read their behaviours.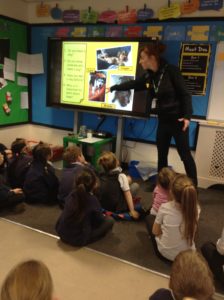 D-side taught us all about our own bodies and what we need to do in order to look after them. We talked about a healthy diet as well as how sleep can affect our leaning.
This has been a very informative week and we will continue to think out making safe choices.