This afternoon, we had an exciting visit from Leeds Playhouse. The workshop was based on our class novel – Katie and the Dinosaurs. Using our creative minds we put ourselves into the shoes of our story characters. We walked through a magical door to the land of the dinosaurs.
Survival skills were essential in preparation for our journey with the dinosaurs.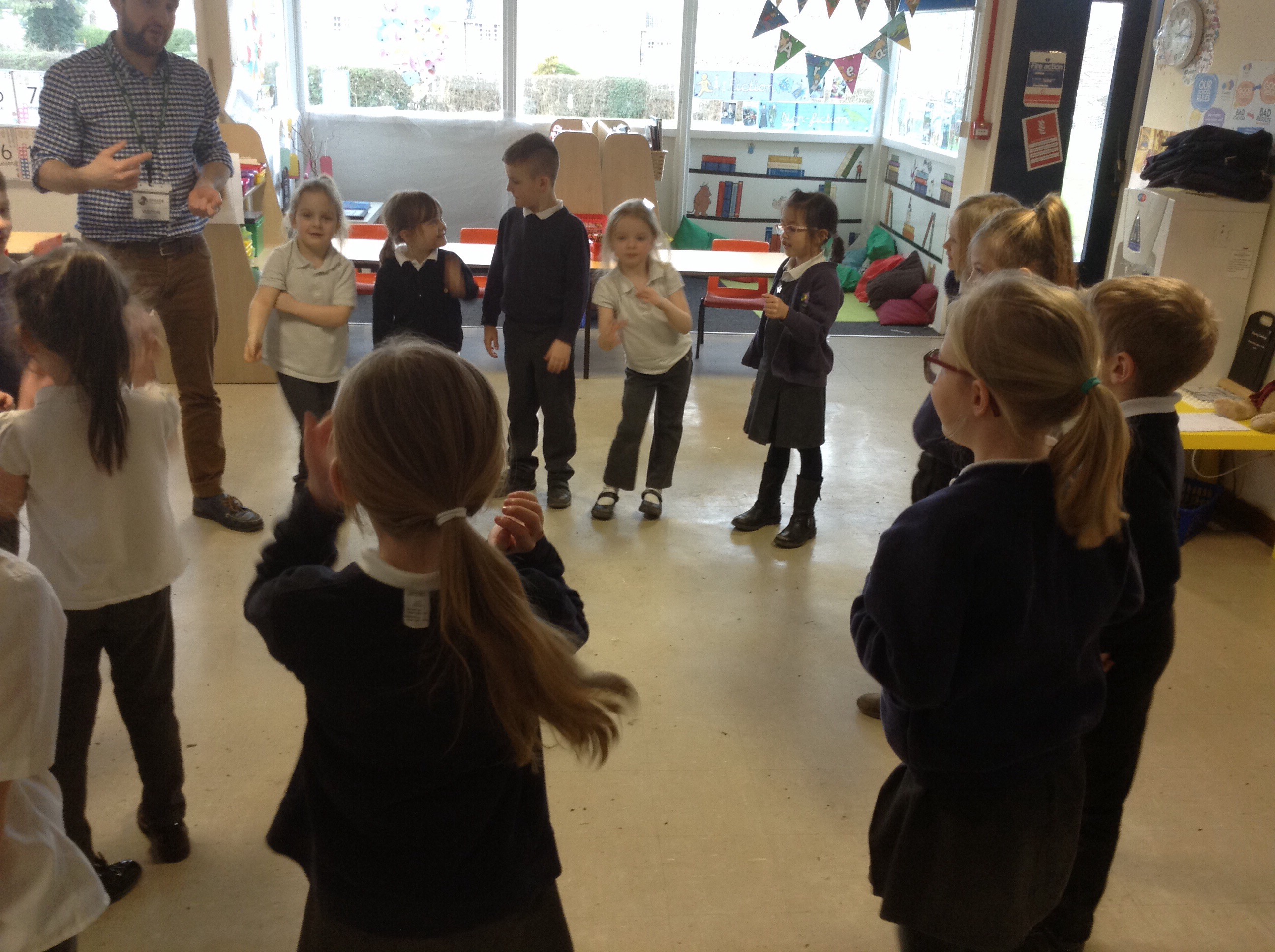 Our senses helped us to become immersed in the magnificent jungle where the dinosaurs roamed.

This was a brilliant experience that will help us to add more excitement to our writing.