This week in Craft Club, we looked at the self-portraits of Pablo Picasso. We compared his earlier realistic self-portraits with the later abstract images.
The crafters then chose how they wanted to represent their own self-portraits. We selected from felt tips, colouring pencils and oil pastels. We used mirrors to make sure we captured all of our features.
When we had finished, we turned the self portraits into stick puppets!
We then presented our self-portraits in a mini puppet show; telling the audience whether we had chosen a realistic or abstract style. We also shared something that we like or enjoy.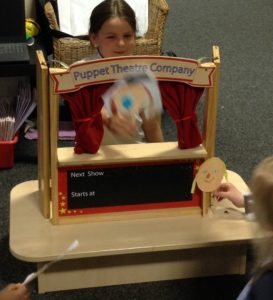 Next week, Miss Pyart will continue our self-portrait work, with a focus on Pop-Art.
Well done Crafters 🙂