Welcome to Summer 2
Welcome back to our very final half term of the school year!
Our fluffy chick friends have gone to their home on the farm but word has spread about how good Foundation are at looking after creatures and helping them grow! When we came in on Monday we noticed that we have
some new visitors – our very own caterpillars!  We look forward to observing how they grow and change over the next three weeks.
We will be looking at more weird and wonderful minibeasts over the next few weeks as F2 build up to our exciting trip to Tropical World.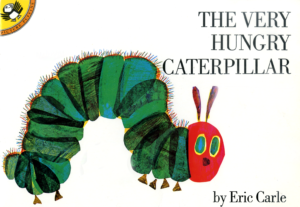 To introduce the children to the life cycle of butterflies, our focus story is The Very Hungry Caterpillar. We have been writing lists of foods, recording the life cycle of a butterfly and creating food diaries linked to our new story.
In maths, F2 have continued working on teen numbers; representing them on tens frames, making our own number lines, ordering and saying one more and one less.  
Outside, we have taken inspiration from the children's interests and have some pirate themed activities- buried treasure, sorting word coins, map making and more!
Home-Link Challenge
Can you find a minibeast fact to share with the class?
 Use a search engine on a computer, tablet or ipad or use a non-fiction book to find your information. You can pick any minibeast you like!
Parent Reminders
We are having a lot of issues with lost items in class again- particularly cardigans. This is a frequent reminder- we cannot stress enough how important it is to name all school uniform. It is a very difficult task to locate lost items with no name. Thank you to those who have named their uniform.
Letters have gone out this week for our school trip on 26th June. Please return forms and payments as soon as possible and by 14th June at the latest.
If your child is in F1 and will be moving into F2 (Reception year) in September, there is a parents meeting in The Hub next Wednesday 12th June at 3.00pm.
We look forward to seeing you there.