Monday 16 September
This week, our focus story is The Everywhere Bear. The children have enjoyed talking about journeys. "I went on a plane and it went really high." "I went on a bus to Wetherby."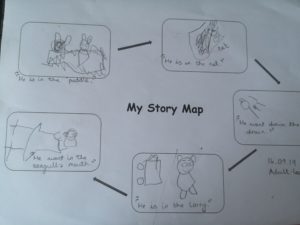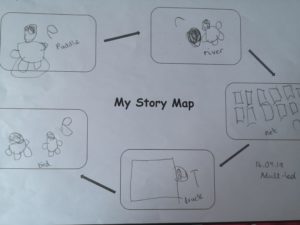 The children created their own story maps – we have some super writers!
At home, talk to your child about the story.
Tuesday 17 September
The children took Sammy St James on a journey around school.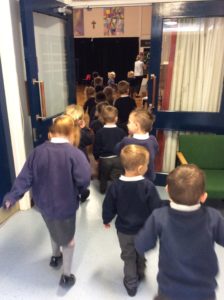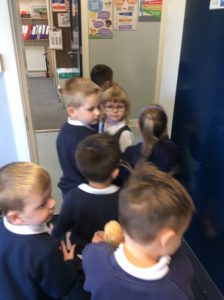 Come and have a look at our book in the reading corner.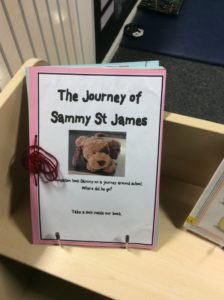 Wednesday 19 September 
The children used their imaginations to plan their own stories.
They came up with some great ideas!
We had stories about aliens, butterflies and even snowmen!
Home-Link Challenge
Can you spot a shape together in the environment?- it could be a circle shaped clock or a rectangle shaped TV for example. Send us a photo to:
stjameseyfs@spherefederation.org
We will use your pictures in next week's learning!