Have you seen our new feelings station?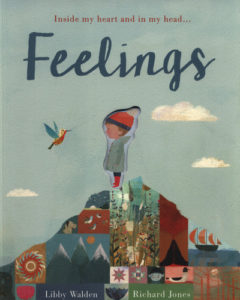 On Tuesday during circle time with Miss Marsden, Foundation read the story Feelings by Libby Walden and Richard Jones.
It was a great opening to discuss our feelings and think about ways to describe different emotions. The children used a sensory bottle to visualise how it might feel when our feelings get muddled or confusing inside and then watched the glitter float down, to show what it is like when we calm down and feel settled. Our new feelings station gives our children space to reflect on and share their feelings.
Ask your child what they've learnt about different feelings this week.
For more pictures of the activity, visit our Learning Journey board in the classroom.
We've had a busy week focusing on The Little Red Hen as our traditional tale, learning about repeating patterns, part-whole models in maths, new sounds in phonics and much more. We haven't let the bad weather spoil our mood either- we've had the perfect opportunity to splash about. We explored who could make the biggest splash and what was the best technique. Check out our new puddle suits!
Home-Link Challenge
F2 Children:
Next week our focus number is 3. Show us three objects you have found at home. Send your pictures to the Early Years email address.
Get to know your first reading book.
F1 Children:
Go on a 'sound walk' tell your grown up all the different sounds you can hear outside- can you hear cars? Children playing? Birds? The wind?
Upcoming Dates
Wednesday 16th October 8.30-9.15am and 6.00-6.45pm- Reading and Phonics Meeting (F2 parents only)
Tuesday 22nd October and Thursday 24th October- F2 Parents Evening Appointments.
Wednesday 23rd October 8.30-9.15am- F1 Parent Learning Journey Drop-in session.