Day 4: Phonics – reading focus
**IMPORTANT**
Parents: In response to the ongoing situation, PhonicsPlay is free to use during this period. To access their resources all you need to do is log on using the following details.
Username: march20
Password: home
1. Say the 'phase 3' phonemes before the 2 minute timer ends!
Challenge: Can you do it before the 1 minute timer?
Parents: Click 'PhonicsPlay' > Resources > Flashcards Time Challenge > Start > Phase 2&3
2. Read the words below.
Parents: you could write them in your child's home learning book if your child cannot read them on your device.

Parents: If these are too challenging perhaps try reading these words instead.

3. Read the 'sh' sentences.
Parents: Click 'PhonicsPlay' > Resources > Phase 3 > Sentences > Start > Select 'week 4 -> sh'
Challenge: Choose another phoneme and read those sentences.
Day 4: Literacy
Book of the week: The smartest giant in town

Draw a character in the story and write a speech bubble.
For example, you might draw the goat in the boat and write "You are such a good giant!".

Day 4: Maths – subtraction
1. Count backwards from 20 using the song.
Oh no! The song seems to have forgotten the number 0! We talk lots about the number 0 being nothing but still being a number. Try to add the number 0 when singing the song.
2. Solve the number problems.
Parents: Your child could use objects at home to help when counting.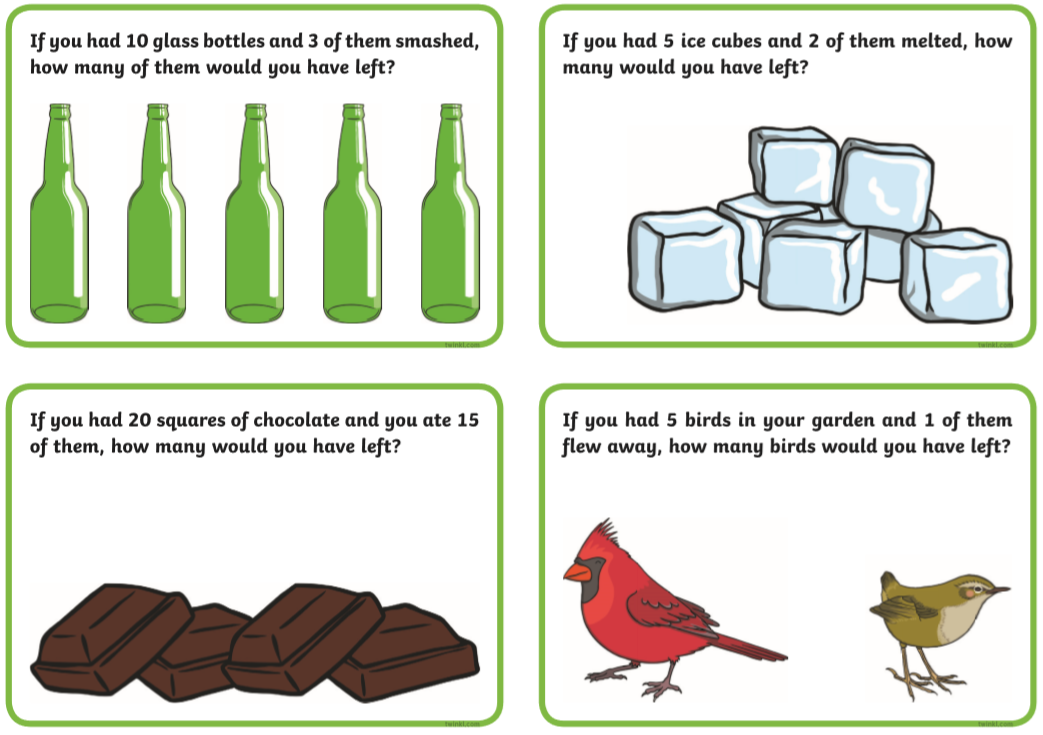 Challenge: Can you come up with your own addition or subtraction number problems?
Extra Learning – Teddy Diary
Don't forget to keep adding to your teddy diary!
We look forward to seeing what you and your teddy have been up to. 

Please keep sending in lots of pictures!
stjameseyfs@spherefederation.org