It's half-term again!
We have put together some fun activities for you to try at home. These are optional activities – it is your choice if you choose to do them. The most important message is to spend some quality time with your family.
During this time, you can still email photos of what you've been doing, although we may not respond as quickly as we have been doing.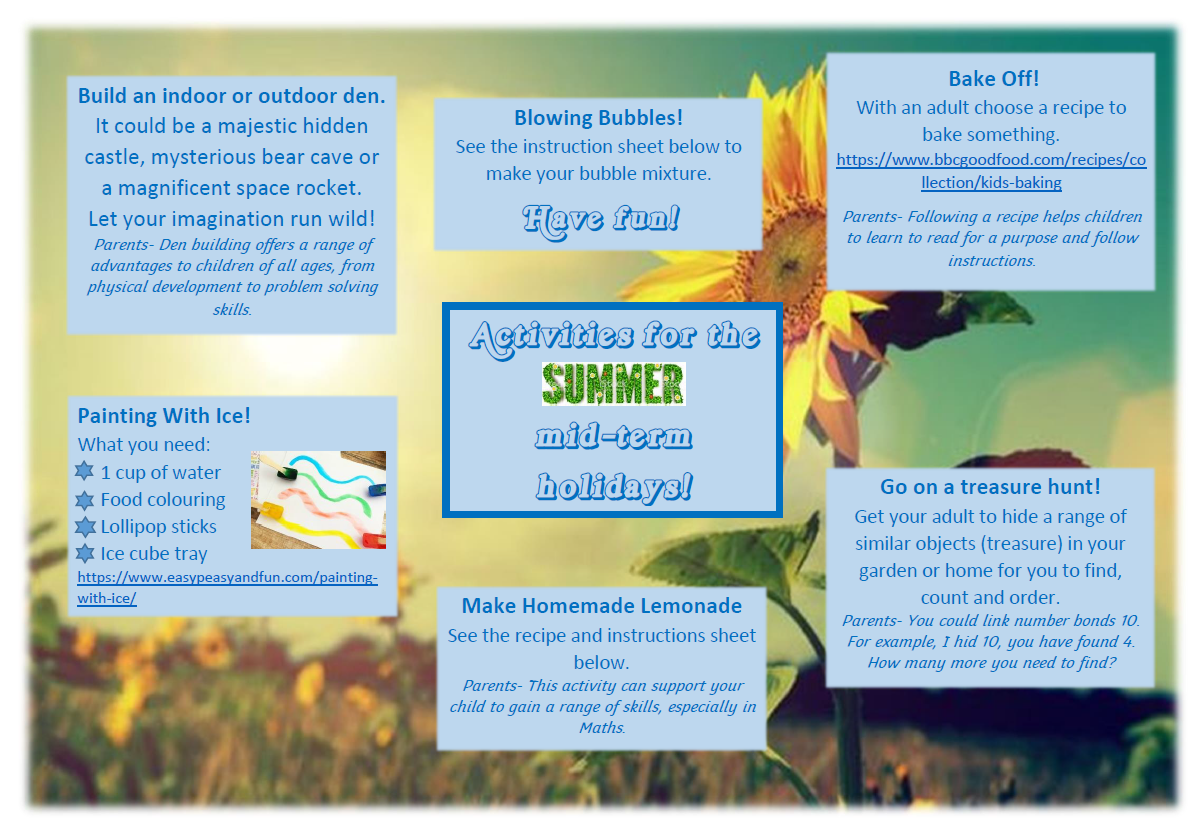 To download the menu, please click here.