We've reached the end of the half-term. Our final message for the half-term starts with a reminder from something we said earlier in the week…
If your child has been attending school this week, we need you to tell us if they've had a positive Covid test result in the period Saturday 13 February to Thursday 18 February 2021. So you can give us all the information we need, please use this form or scan this QR code.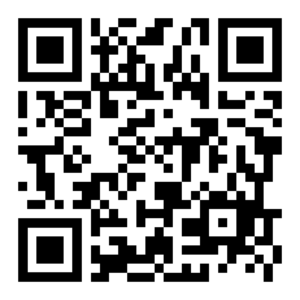 This means we'll have the information to take the necessary actions, laid down by the Department for Education. If we have to advise that your child self-isolates, we'll do this by email.
We'd prefer you to use the online form, but if the technology fails you, please contact school: stjamesheadofschool@spherefederation.org
If your child receives a positive test result after Thursday 18 February, you can tell us on the first day of the new term (Monday 22 February).
Second today, we've an important message about our websites…
Over half-term, some behind-the-scenes maintenance will take place for the Sphere schools' websites. You shouldn't notice any differences at your end, but please bear with us if there are one or two glitches.
Just in case, we'll email you all the home learning links for the first week back, as well as publish them later on today.
And finally today…
On 26 January, Mr Owen, who's leading the Y5,6 home learning writing sessions, published some Remarkable writing. On 02 February, Mr Catherall, leading the Y3,4 writing sessions, published some Newsworthy writing.
This week, it's the turn of the Y1,2 writers to show off their skills – did you see the Wonderful writing on Wednesday? Scroll through to find it in case you missed it – the neat handwriting alone is worth a look. Well done to all of the writers featured.
Have a good half-term, staying as happy, healthy and safe as you possibly can.