This week, we have been learning about Aesop's Fables. Our reading fluency text has been The Tortoise and the Hare.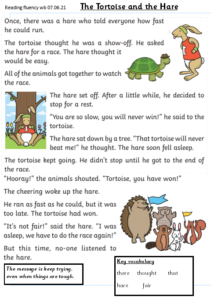 We talked about the message in the story and looked at some key vocabulary. Next week, the children will read and retell the story, draw a story map to help them remember the sequence of events and do some independent writing.
Help at home by asking your child if they can tell you the story of The Tortoise and the Hare.