What a great start to the final term!
We've jumped straight into our new topic which is based on journeys and transport. From booking holidays in the travel agent to being mermaids in the sand, the children have had a fantastic week.
Literacy
Our focus story is The Hundred Decker Bus by Mike Smith. On Monday and Tuesday, the F2 children drew a map of the buses journey. We also looked at different pictures of old buses and compared them with pictures of new buses. The children were fascinated!
"That bus is old because it looks dusty."
"This bus is older because it is darker than that one."
"This bus is old because the windows are small."
The children absolutely love this book! Therefore, we will be continuing this book next week and designing our own decks for our class bus. You could ask your child if they can remember what happens in the story.

Visitor
On Thursday, we had a visitor from Hand to Mouth visit us. We learnt all about African worship. In the session, we made our very own Kufi Hats and dance around the classroom to some African music.

CHEESE!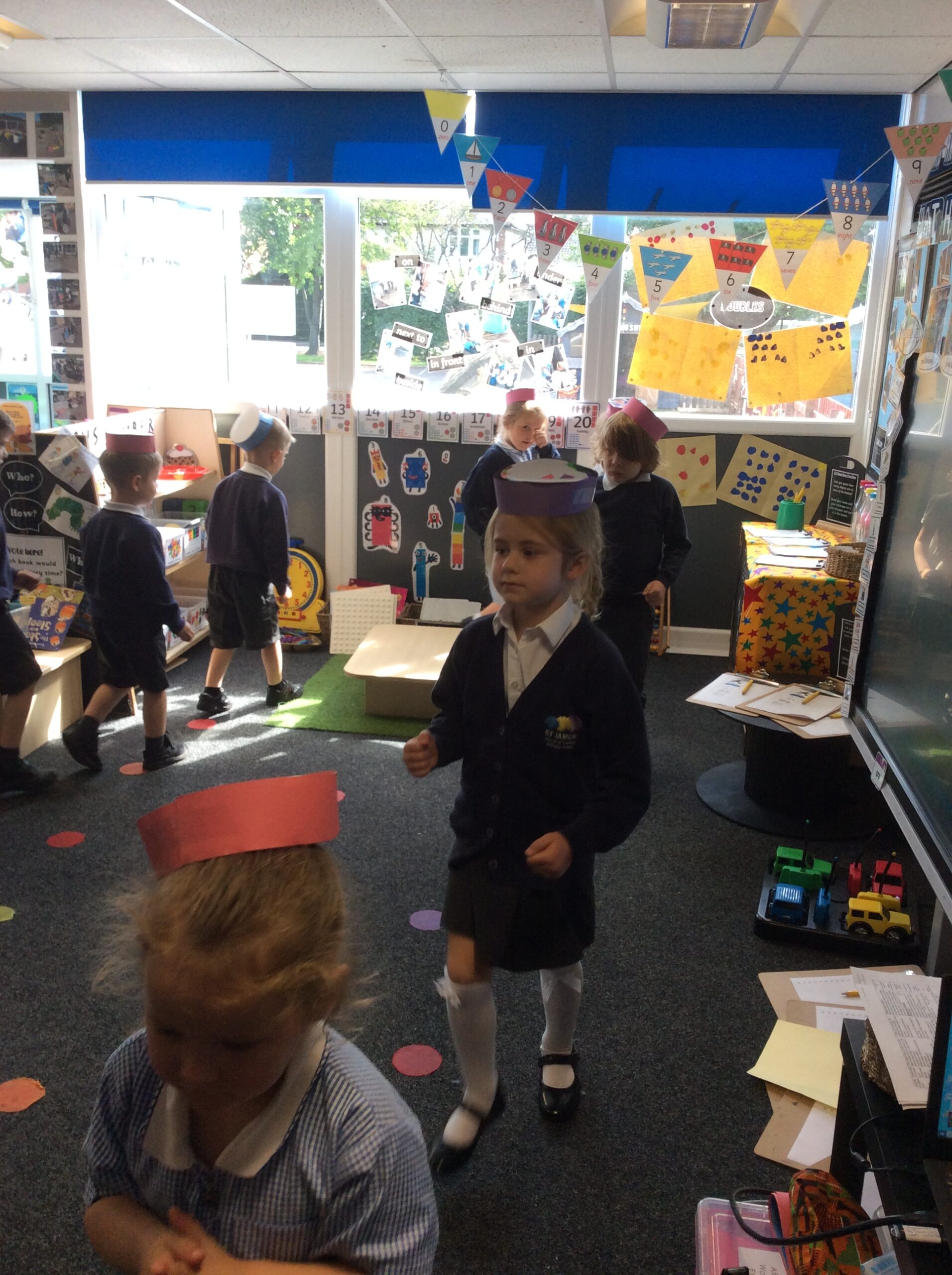 Maths
This week, our focus number was 17. We've also been thinking about doubling. The children know that when we double something it gets twice as big.
Phonics
The F2 children have started Phase 4 of the 'Letters and Sounds' phonics programme. In this phase children will use the phonemes learnt in Phase 2 and Phase 3 to read and spell words with four or more phonemes.
CVCC words: tent, damp, chimp, toast
For example, in the word 'damp', d = consonant, a = vowel,  m = consonant,  p = consonant
CCVC words: swim, plum, sport, spoon
For example, in the word 'plum', p = consonant, l = consonant, u = vowel, m = consonant
They will also learn more new tricky words. This week, we learnt: said and so.
Here are some more highlights from this week…

We even made our own jacuzzi!
Reminder!
Don't forget to come along to our outdoor learning journey drop-ins next week. If you can't remember your session, please ask one of the Foundation team. We look forward to sharing and celebrating all of the children's wonderful learning.
This weekend is going to be a hot one. Please remember to drink plenty of water, sit in the shade and wear sun cream. Have a lovely weekend and I will see you all on Monday.