Last week, we were lucky to welcome Hand to Mouth back into school. Hand to Mouth is a Christian charity that come into schools to work with children to explore Christianity and their own spiritual journey.
Throughout the day, Years 3, 4, 5 and 6 visited a journey where they could explore 'Christianity as a living faith'. The children visited the journey in pairs and explored different stations throughout.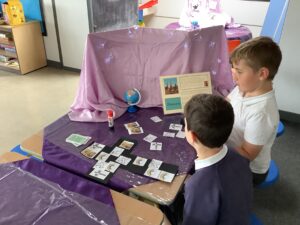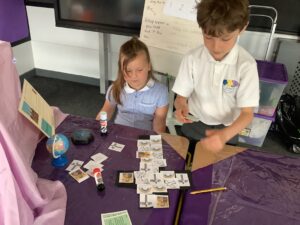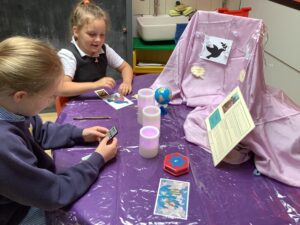 Throught the day, each class had a visit to learning about different aspects of Christianity as a living world faith.
In foundation, they learnt all about African worship. In the session, they made our very own Kufi Hats and danced around the classroom to some African music.
In year 1,2, they learnt all about different churches and got to make their own church.
In year 3,4, they learnt what worship was and how different this can look around the world.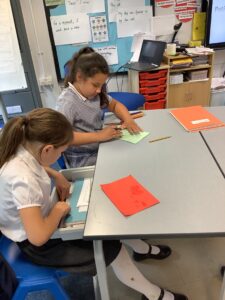 In year 5,6, they learnt all about justice and what this entailed.