This week, we've been learning all about road safety.
Thank you for sending pictures of your local walks. The children loved sharing and talking about the different road signs they found with their peers.
In literacy, we talked about The Green Cross Code and the F2 children created road safety posters. Ask your child if they can remember the green cross code.
Click here to watch us practise crossing the road.
Challenges!
Like every week, there are 6 new challenges for the children to do when learning in the areas of provision. Some of the challenges are planned according to the children's interests. The two most popular challenges this week were creating puppets in the creative area and writing letters to the Fairy Godmother asking politely for three wishes.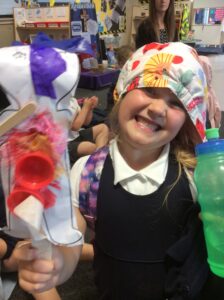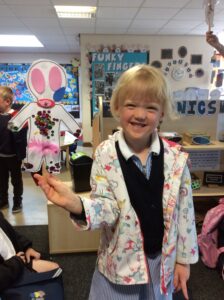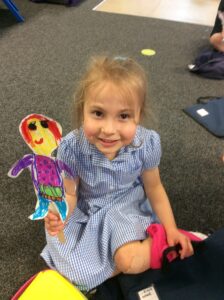 Reminders!
Please remember to apply your child's suncream before they come to school! Suncream will be reapplied at lunchtime with adult guidance.
Your child needs to bring a named water bottle every day!
Foundation's sports day – Wednesday 14th July
10.30-11.30
Home-Link Challenge