Maths
This week, we've been learning all about repeating patterns. We've been noticing patterns everywhere. The children even pointed out my patterned dress on Tuesday! Each day, the children were asked to make a repeating pattern using different objects/resources. They were fantastic at talking about their patterns and spotting mistakes – oops!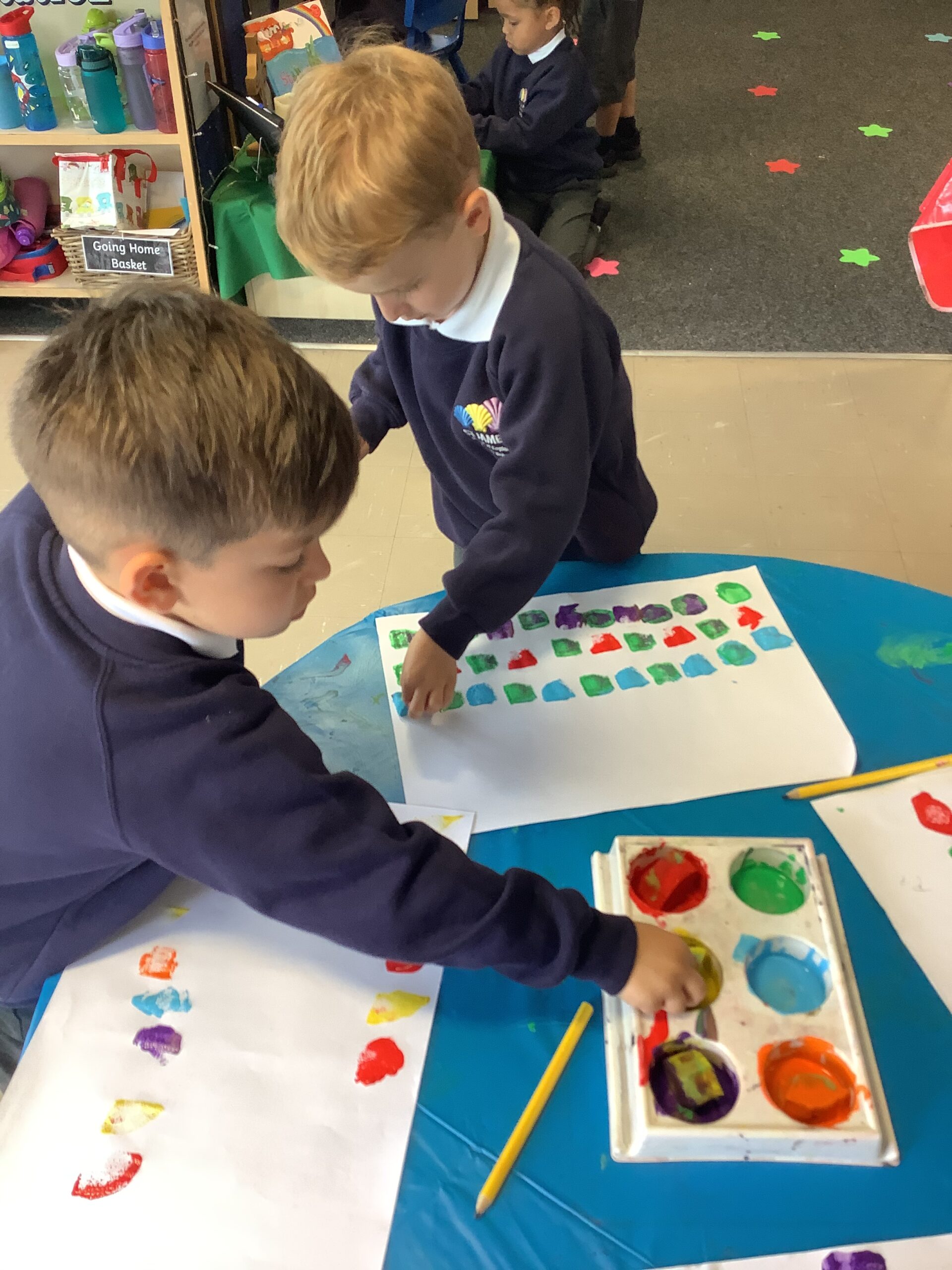 Phonics
This week, our daily phonics sessions have been a mixture of phase 1 activities. Phase 1 focuses on listening to different sounds and oral segmenting* and blending* skills. We went on a listening walk, made rhyming silly soups, and played I spy. Next week, we will begin phase 2. By the end of next week, the children will know the first three sounds: s, a, t.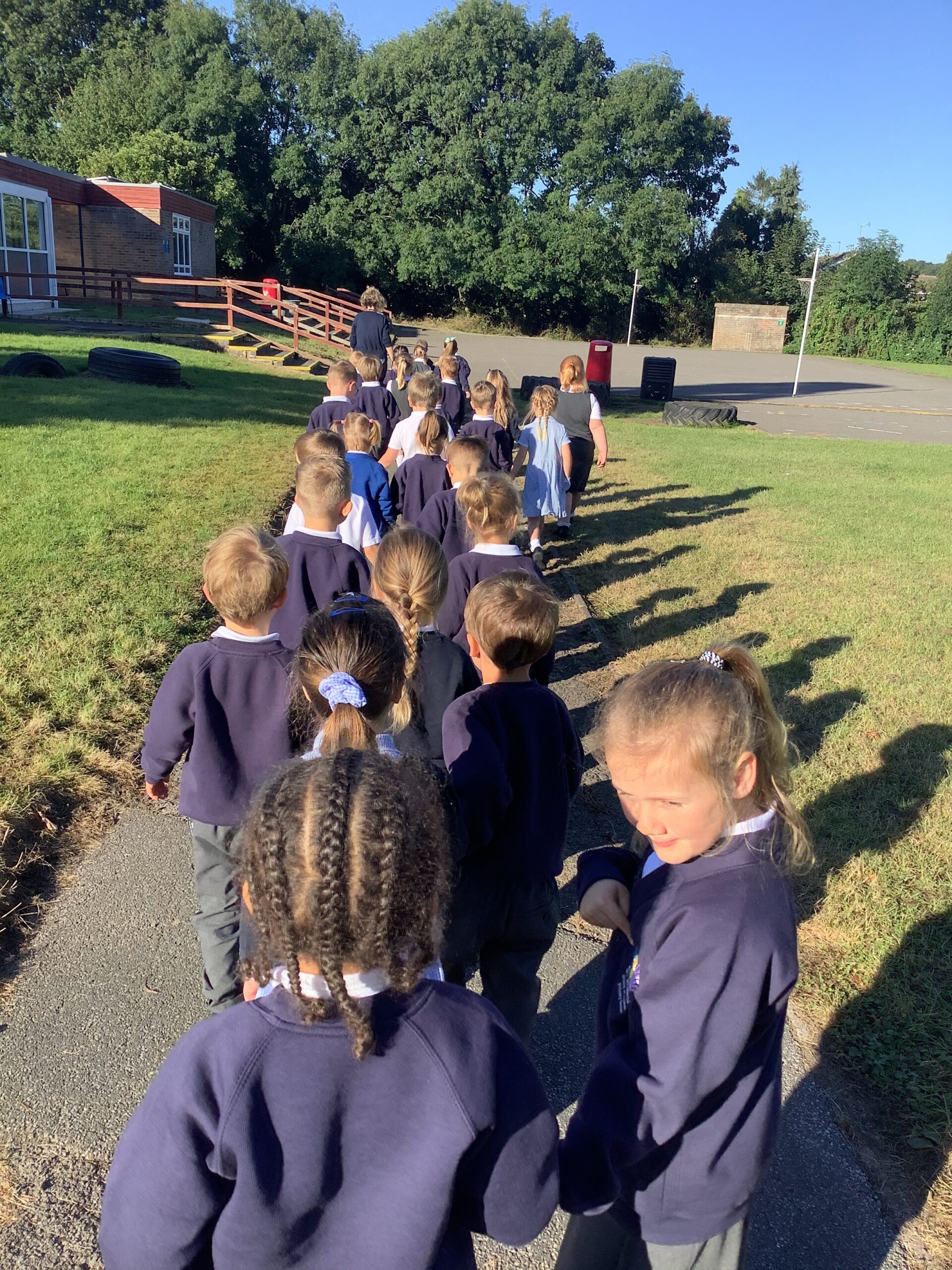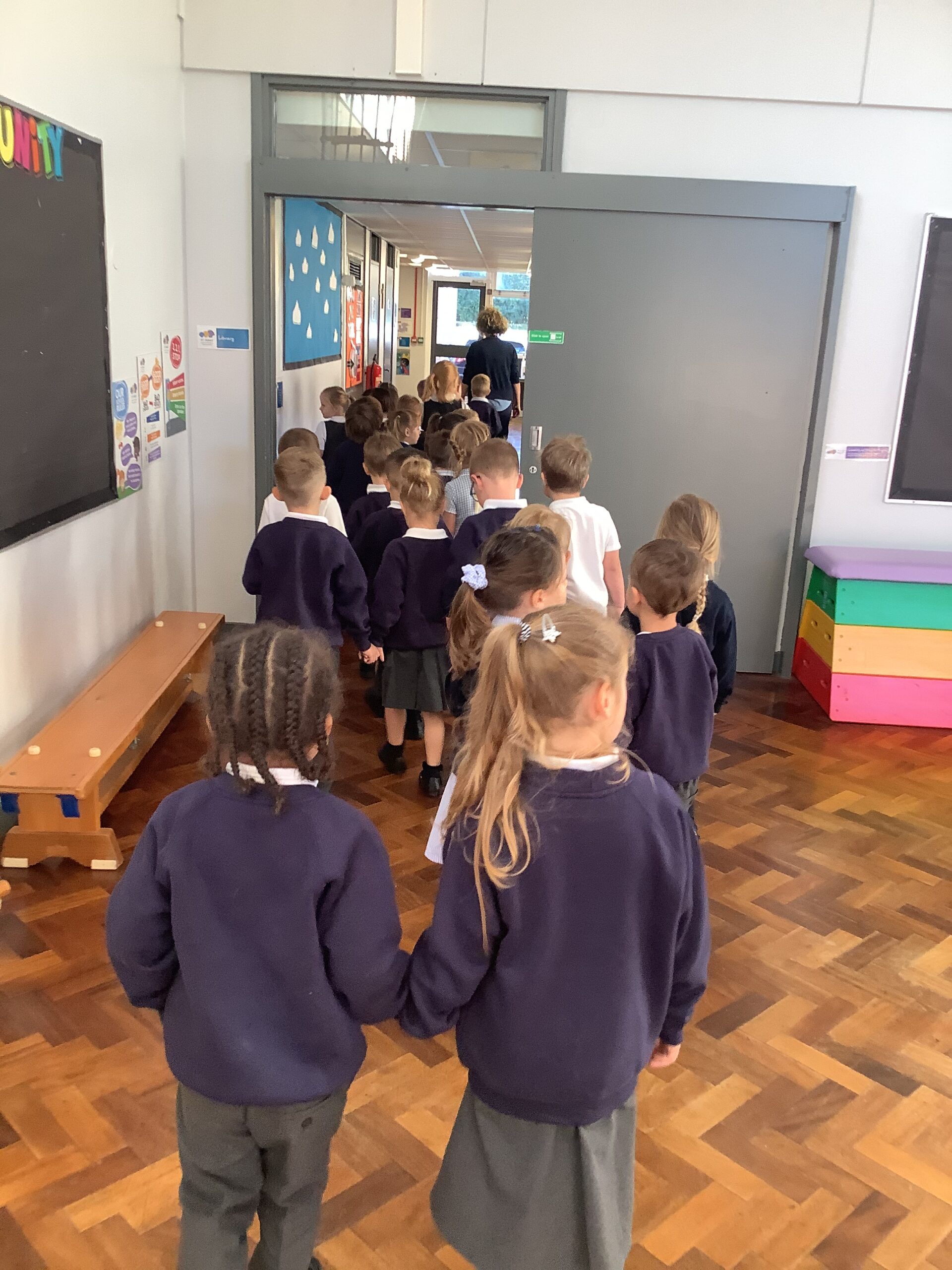 PE
The children loved their first PE session! Mrs. Palmer will be teaching PE  every Wednesday morning. The children had lots of fun travelling around the hall like animals. Mrs Palmer was very impressed with their amazing listening skills – well done Reception! Even though we only do one PE session a week, in early years we make sure we stay active throughout the week.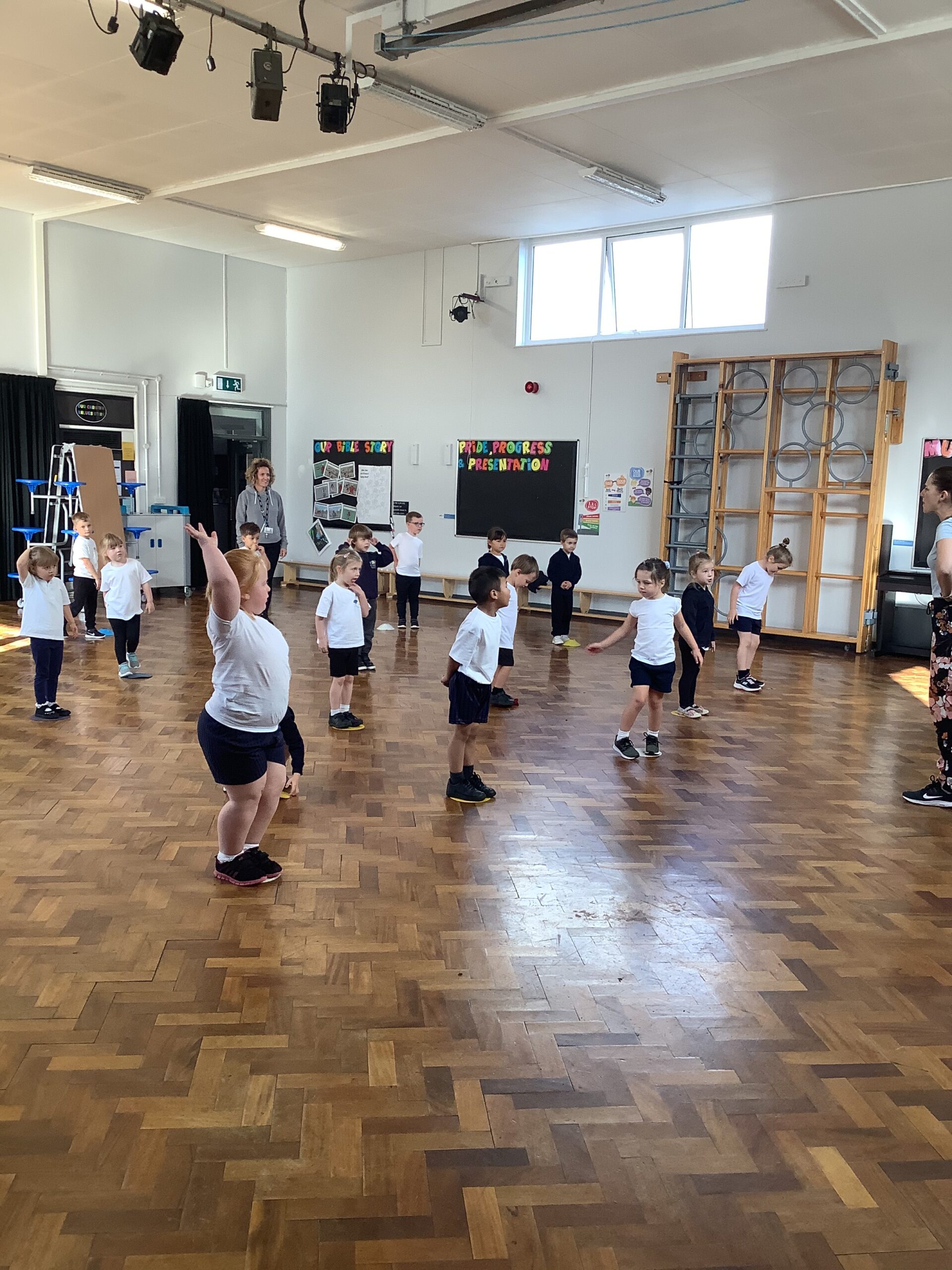 Snacks and Water…
Please make sure your child's water bottle only contains plain water.
Every day, we provide a healthy fruit or vegetable at snacktime. If your child would prefer to bring their own snack, please ensure this contains only fruit and/or vegetables. Snacks from home will stay in the children's bookbags until snack time at 10 am.
If your child is having grapes for their snack, please ensure that the grapes are cut lengthways.
Chilli challenges
The children have been introduced to the chilli challenges. Each week, there will be six green chilli challenges in different areas. The children will be encouraged to complete the challenges and tick them off on their chilli challenge card (see below). There will also be some red chilli challenges. These challenges are to extend their learning further.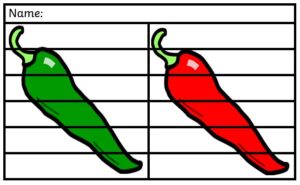 Home-Link Challenge
*Segmenting – breaking down a word into individual sounds. 
   Blending – combining all the sounds to read a word.