The Christmas production is live!
Make sure you scroll down our class news page to watch it.  Well done to all the Reception children. You really were the STARS of the show!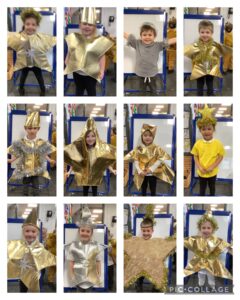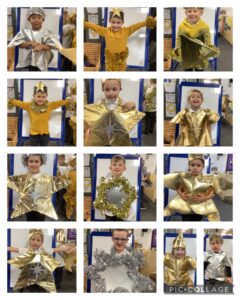 Christingle
On Tuesday, we made our Christingles. We talked about the different parts and what they mean.
The orange represents the world.
The candle represents Jesus being the light of the world.
The raisins represent God's creations in the four seasons.
The red tape represents the blood of Jesus when he died on the cross.
The children were fantastic at following instructions when making their own Christingles.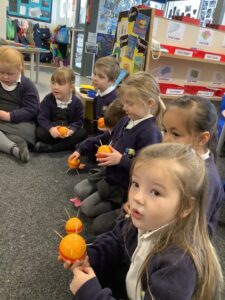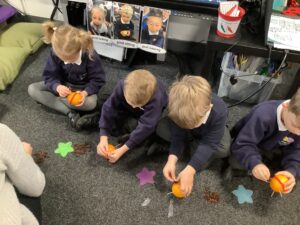 Yesterday, we walked to St James' Parish Church to join the rest of the school at the Christingle service. You wouldn't;t have thought it was their first time because they were all so sensible – well done Reception! A big thank you to the four Reception parents that helped us get there and back in one piece.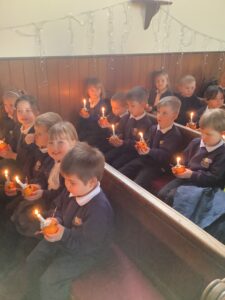 Talk to your child about the Christingle service and see if they can remember the meaning.
Next week…
Wednesday 15 December
Christmas party day
Your child can wear non-uniform.
&
Christmas dinner day
Your child will be bringing home lots of lovely Christmas things on Wednesday. Please make sure your child brings a labelled carrier bag by Wednesday 15 December.
Home-Link Challenge

Have a lovely weekend! See you next week for a jam-packed fun Christmas week.