This week, we've been learning all about Chinese New Year. We looked at where China is on a globe and world map. We've learnt about traditions, read the Zodiac story, watched parades and created our own Chinese dragons – they found this tricky challenge!
We  finished the week by having our own parade.
In PE, the children enjoyed moving like dragons. Click on the links below to watch two of the groups in action!
Dragon dance 1
Dragon dance 2
The new superhero office has been a big hit this week. The children have been using their super powers to save the world!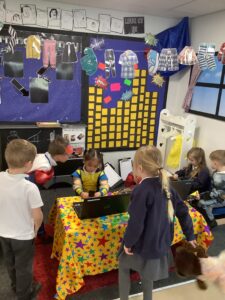 Next week, it's safety week. We'll be learning about how to keep safe in different situations. We even have some real superheroes coming to visit us!
Home-Link Challenge