It's been another sunny week! We've had lots of fun planting and exploring outside.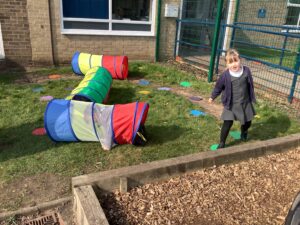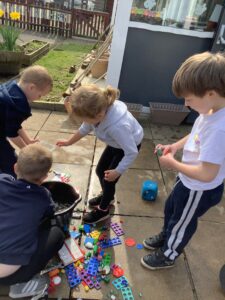 Literacy
This week, we continued to look at The Tiny Seed by Eric Carle. After recapping the story, we planted our own tiny (sunflower) seeds. After planting the seeds, the children had a go at writing a set of instructions. The children have checked on the pots daily and are eager to water them. Next half-term, the children will watch them grow into beautiful sunflowers – fingers crossed!

On Tuesday, we talked about the life cycle of a plant.
What's a life cycle?
FH – It goes around and around and starts again and again.
CW – People are a life cycle.
FJ – Frogs have a life cycle.
The children had a go at drawing the life cycle of a sunflower.

PE
The children loved practising their balls skills outside! Next half-term, the children will be practising their skipping skills.

Maths
We've been learning about doubles! The children are super quick at showing doubles on their fingers. We used this stem sentence:
_____ is made of _____ and _____ ; double _____ is _____
when explaining double patterns.
Ask your child what we need to do, to double a number!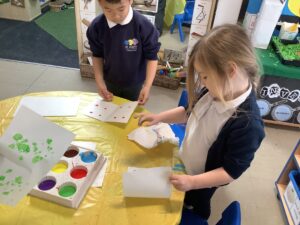 RE
In RE, we've been learning about the Easter story. Yesterday, the children worked together in small groups to sequence the story.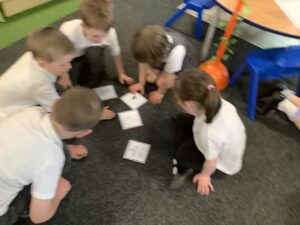 Reminders!
Egg competition – Please bring your decorated eggs on Monday!

Don't forget to come and watch us sing Hot Cross Buns at our Easter Service next Thursday!
Home-Link Challenge