Our focus book has been 'The Night Pirates' by Peter Harris. On Monday, we found a note at the back of the book. The note said:
Look carefully outside and you will find…
We looked outside and found a bottle buried in our sandpit with a letter inside. 
We talked about the skills/qualities we would need to join Tom on an adventure. Here are some of the skills/qualities that the children came up with:
brave
good listener
strong
clever
perseverance
quick
sneaky
We then had a go at writing our letters to Tom. We talked about using  'Dear' or 'To' at the beginning of our letters.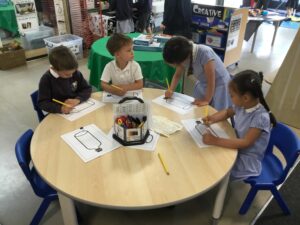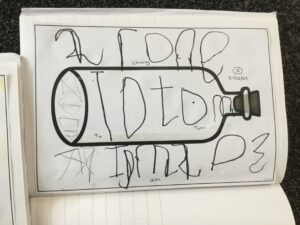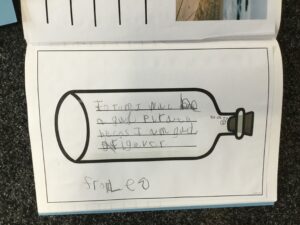 We've also been super busy completing this week's chilli challenges.
We created our own treasure maps.
We cleaned the ocean of plastic to help look after our sea creatures.
We investigated magnetic and non-magnetic materials.
In maths, we have deepened our understanding of the counting system and recapped some key skills:
tagging each object when counting groups of objects
knowing number names and their order
knowing that the last number counted gives us the total in the set
counting body movements
using different strategies to keep track of we've counted and not counted
counting beyond 20
Every morning, we write a sentence about a picture. We're super proud of our writing skills!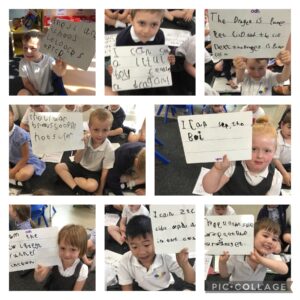 Thank you!
Finally, thank you to all the parents/carers that came to one of our learning journey drop ins. It was lovely to welcome you all into the classroom. We hope you enjoyed looking through your child's books and talking to your child about everything they have enjoyed/achieved during their first year at school.
Home-Link Challenge