This week has been a 'chilled' week compared to last week. We've enjoyed spending some quality time in the areas and making the most of our last days in Reception.

Again, we've been super impressed with their amazing writing! They love talking about what they can see and writing sentences about the interesting pictures. For example, this was Thursday's 'weird and wonderful' picture…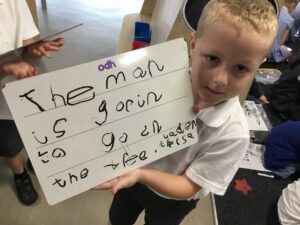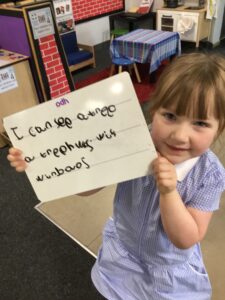 Yesterday, they enjoyed getting to know their new class teachers and exploring in the Year 1 classroom. Mrs Palmer sent me some lovely photos of them having fun in the sun.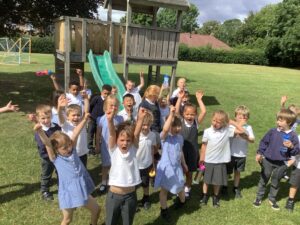 In this week's Living and Learning session, we talked about keeping safe around medicine and harmful substances. We sorted items that we can and can't put into our bodies.
Home-Link Challenge

I hope you all have a happy and healthy weekend.
See you next week for your final week in Reception.