It is great to see all the children back in school and ready to learn.
Our History learning is Ancient Greece.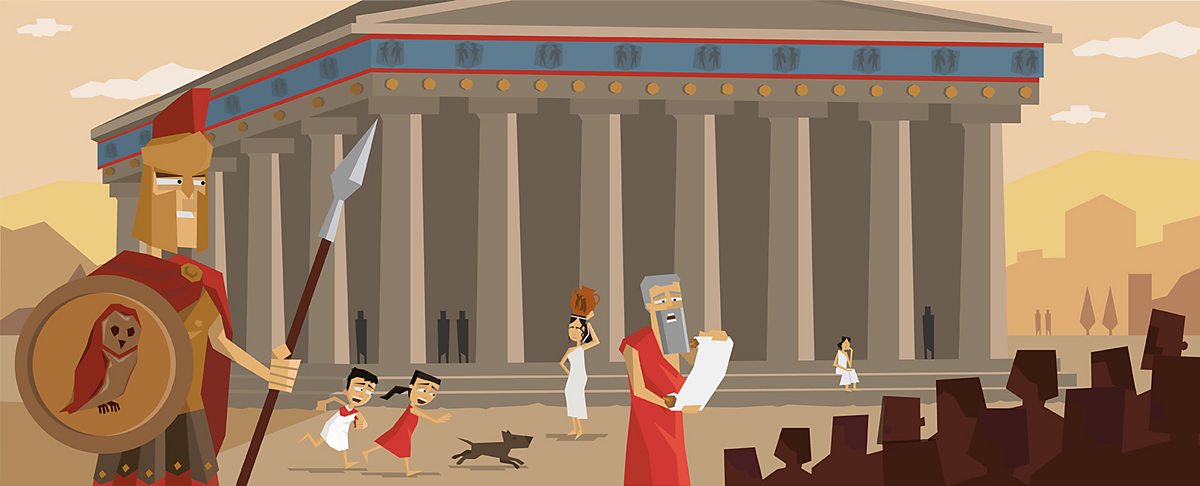 Today, the children wrote about things they would like to know more about.
I'd like to find out about the Greek Gods.  Noah

What did the Ancient Greeks do for a living? Evie

I wonder if they had a king or queen?

How big is Greece?
Below is the related vocabulary that we will be learning throughout our lessons.
chronology – putting events in chronological order means: listing them in the order in which they happened
empire –

a group of countries or territories that have one ruler

democracy – people have a say in how the government is run by voting
government –  a group of people who have the authority to make decisions that are for the good of the people and the country
legacy –

traditions, skills and knowledge passed on through history

citizen –

a person who is a member of a particular country and has rights because of being born there or living there

influence –

to have an effect on people or things

bias –

a personal and sometimes unreasoned judgement

oligarchy –

a small group of people who make decisions for a country
Spend some time researching Ancient Greece with your child. The British Museum has lots of fascinating, historical facts.
https://www.britishmuseum.org/learn/schools/ages-7-11/ancient-greece
In class, we have looked at the National Geographic Kids site.
https://www.natgeokids.com/uk/discover/history/greece