In Topic this half term, we are artists!
We are learning and experimenting with structure, inspired by one of our feature artists Bridget Riley. She specialised in optical art. We are creating our own optical art pieces!
The first step was to draw straight lines with a ruler. Some children had drawn many lines, some had not so many, some had thick lines, some had thin… there was certainly lots of experimenting happening! Then, we used the colour black to paint every other line. We talked about this being a pattern, one of our key words.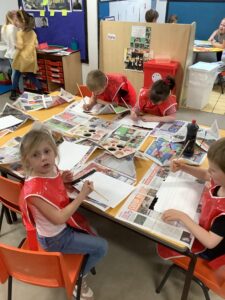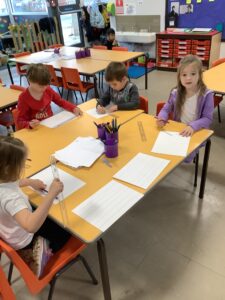 Linked to our Art topic, in our English lesson we read Katie and The Impressionist. After, we worked in small groups to re-tell and sequence the story. We shared our favourite part of the story with each other.