We love nursery rhymes in Reception. This week our learning has linked to lots of different nursery rhymes. We used our measuring skills to make cups of tea for Polly. We built Humpty a new wall that was a little safer than his old one! We then compared the heights of our walls to see which one was the tallest and shortest. We sizzled sausages on our camp fire and even had wriggly teddy beds jumping out of the bed!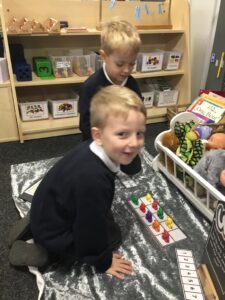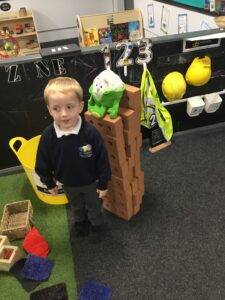 Have you ever drawn using charcoal? This week we used charcoal to create our observational drawings of an old suitcase. The suitcase didn't look like any of our cases we have at home. We looked carefully at the different features and how we might include them in our drawings. We used smudging to add extra effects.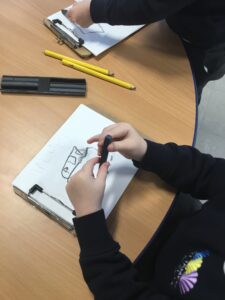 Thank you to everyone who helped us raise awareness of anti bullying week and Children in Need. We had lots of discussions around what bullying is and why it is so important to respect each other and celebrate our differences.
A big thank you to everyone who joined us for our Marvellous Maths session on Thursday. It was fantastic to share our learning with you all. We will be holding more stay and play sessions throughout the year and looking forward to welcoming everyone into Reception.