We've started a three week block of Living and Learning lessons around mental health this week. Being able to identify and talk about our feelings and emotions is an important part of mental health. In our Living and Learning lesson today, we shared our feelings and emotions and discussed how these can change. The children considered different things we can do if we're feeling angry, sad, worried, anxious.
When I feel angry I ….

listen to music

read a book

listen to the sound of birds

take time out

lie down

do some breathing techniques

do some mindfulness
The following emotions, stress and anxiety, came up a lot in our class discussion so we thought of strategies to help to ease these.
Reduce Stress and Anxiety
Using a fidget toys cannot prevent or eliminate these issues, but they can help to calm our strong emotions.  We have a selection of these in our room so we each took turns in touching them and describing how fidget toys may help to ease some of our emotions.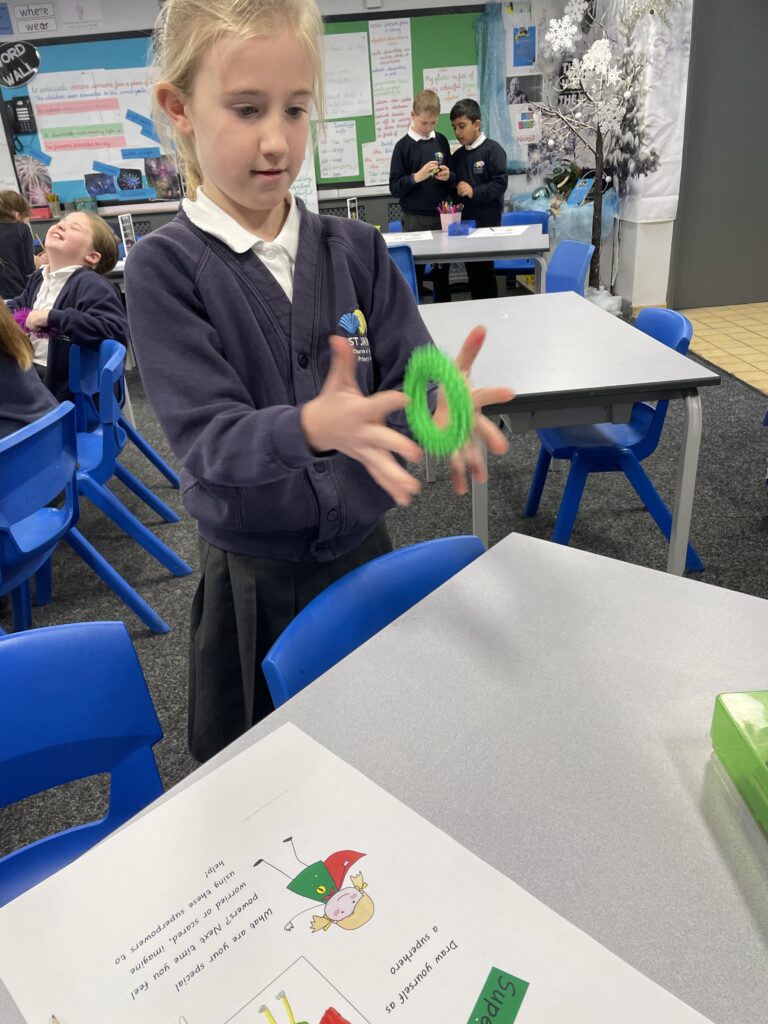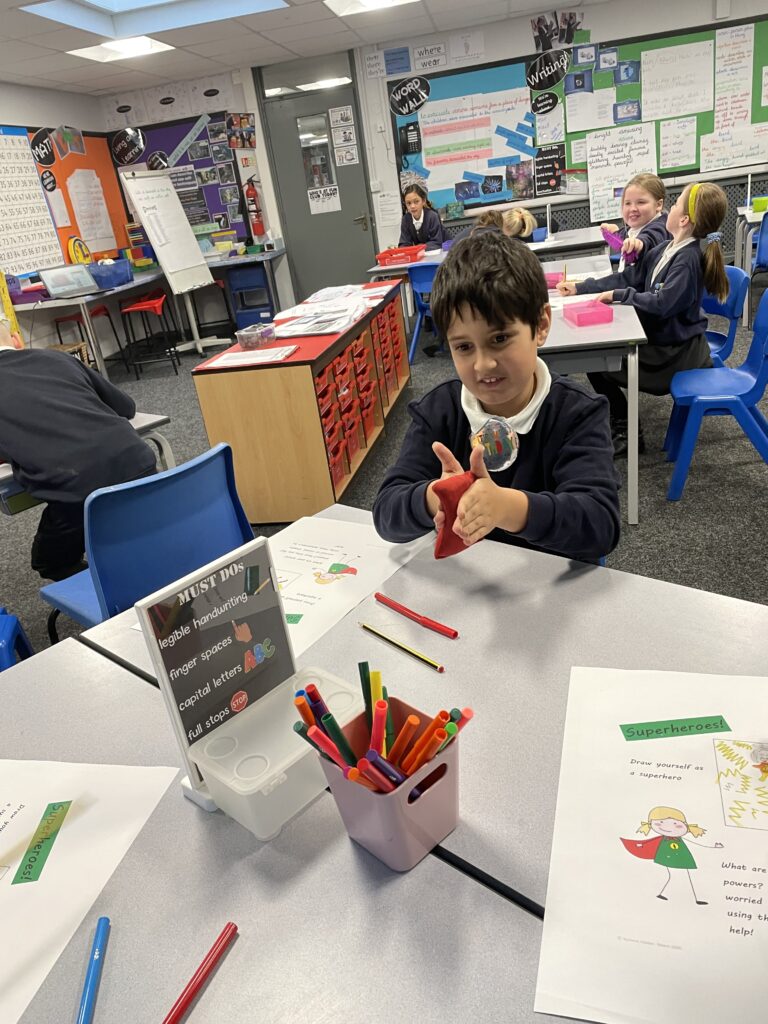 Finally, the children created some helping heroes. These advertised some self help techniques for others.