Hello everyone!
What a wonderful first term we have had this year. You have all done such amazing learning and we are super proud of all your achievements! so a big well done to everyone. Here is a round up of the past few weeks as we have been very busy in Nursery.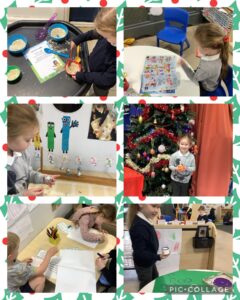 A big thank you to all our grown-ups for coming to be a part of our Nativity this year. It was an amazing experience for everyone and so much fun!
This is our final message for 2022, Have a wonderful happy and healthy Christmas break and we will look forward to seeing you all in the New Year with some new friends too!
Merry Christmas!
Miss Ward and Miss Harvey