This week the children explored our outdoor provision to see if they could find some ice. We talked about why and how things freeze and what would happen if the temperature would increase.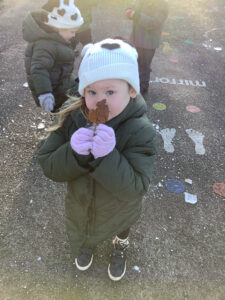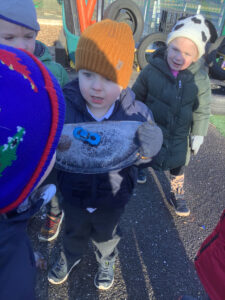 The soil is hard because it's got water in – Austin

It's frozen in the same shape, you can see the lines from the tyre- Gracie

Look Miss Ward, the car is stuck in the ice!- Deacon

The sun has melted the grass- Beau
We also explored Lunar New Year this week. Lunar New Year is the beginning of the lunar calendar, the months are based on moon cycles. This event is a celebration observed by many cultures around the world.
The children cooked up a storm in the kitchen, experienced using chopsticks, made rabbit sun catchers and enjoyed a traditional new year meal in school. 2023 is the year of the rabbit.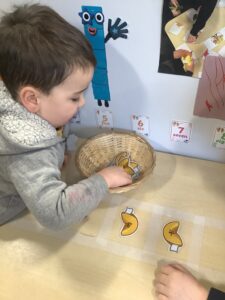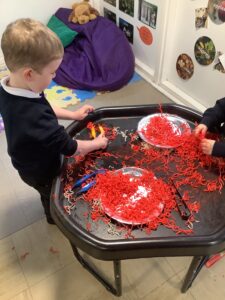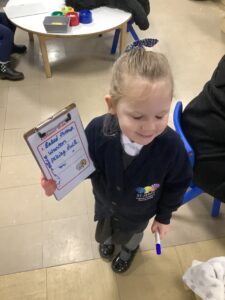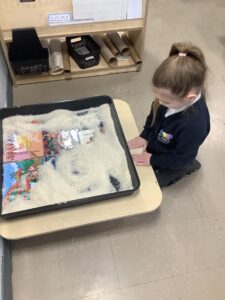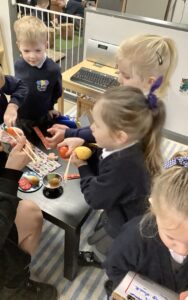 Red is a lucky colour- C

They clean their house to get rid of bad things- Sophie

A horse , a dragon and a rabbit- Frankie

I like noodles- Ella
Have a lovely weekend!
Miss Ward