Over the last two weeks in Living and Learning with Mrs Bald, we've been learning how to keep safe by assessing our risks and seeking help from someone we trust.
In the first lesson, we thought about lots of different risks in our homes and we discussed solutions to stay safe in high risk situations. Have a look at our fantastic ideas here!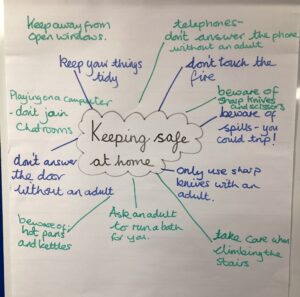 In our second lesson, we thought about who might be able to help us stay safe. We talked about our trusted adults being able to keep us safe at home and in school. We also talked about Childline, a service for children and young people when support or advice is needed. We memorised their number 0800 1111 using actions.