What a fantastic week we have had in reception. We have continued with our focus book Supertato but focused more on superheroes.
The children decided that they wanted to build a city for their superhero to live in. They thought carefully about what they wanted their city to have. We saw some amazing bridges!
This week we learnt more about Japanese artist Yayoi Kusama. Yayoi is also known as the princess of polka dots as she loves to add dots to her art creations. Yayoi has created sculptures and many different paintings. She has even used people as her canvas! We decided that we wanted to create some artwork inspired by this amazing artist. Check out some of our dotty designs.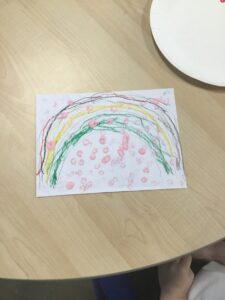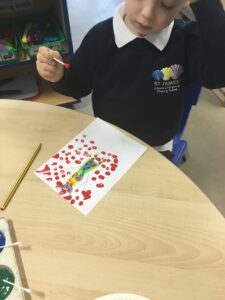 There was an emergency in the kitchen this week! Julie came to see us to tell us that all the peas had escaped from the freezer! We thought this must be the work of the evil pea so we thought carefully about what we could do to find him. We decided that we would make some wanted posters so everyone at school could help us to find him.
A huge thank you for everyone who joined us for our funky fingers stay and play session on Friday. We loved sharing our classroom with everyone and hope you did too.
We have parents evening next week on Tuesday and Thursday evening. If you haven't yet made an appointment please come and speak to me so we can arrange a time.
Mrs Payne