Below are the new spellings for the next two weeks, please practise ready for a spelling test on Friday 10 March.
On the first week, use the look, say, cover, write, check method.
Saturday
Sunday
was
we
were
where
Please also re-visit and practise the below spellings from the Autumn term.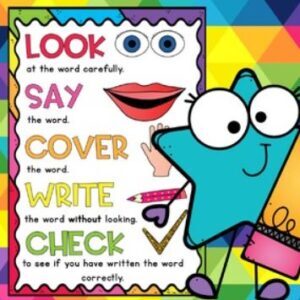 Please keep up with the spelling practise – it's really important! We can see a big difference in the children's writing as they're spelling lots of the common exception words and tricky words accurately in their independent work. Well done Year 1!