This week our focus book has been 'The Hundred Decker Bus' by Mike Smith. This story takes us on an amazing adventure with a growing bus!
We used our literacy skills to sequence and retell the great story. We discussed how it might feel if we went on an adventure but didn't know where we were going! In the classroom we created our own towns labelling the different buildings, we created playdough vehicles and labelled double decker buses.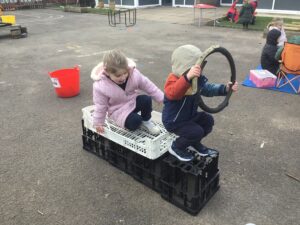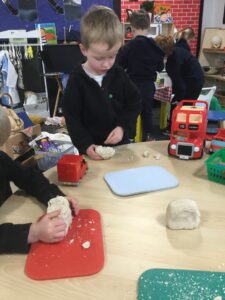 We loved the idea of each deck on the bus been a different place to do things. We decided to create a class decker bus. Thank you grown ups for our cardboard boxes! We all thought about what we wanted our deck to be and then used different materials to create it.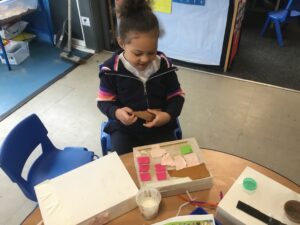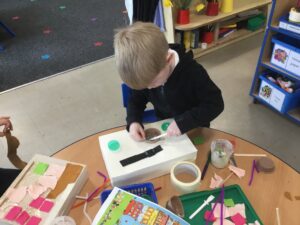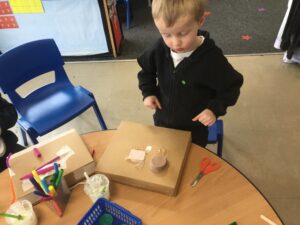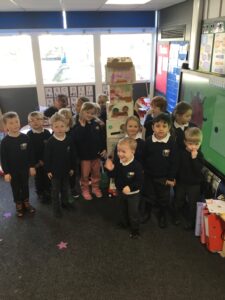 During our Religious Education lesson we learnt more about the Hindu Festival Holi. Holi is a colourful festival, with singing and throwing of powder paint and coloured water. It is a celebration of spring, love and new life. We decided to create our own friend who has taken part in Holi.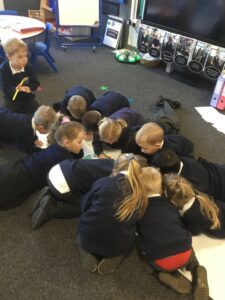 This week for poetry basket we used the nursery rhyme 'Pat a Cake' we loved creating our own actions. We hope you enjoy watching it!