This week our focus book has been ' The Easter Story'. The children have been getting very creative making Easter cards, building churches and designing our own Easter eggs!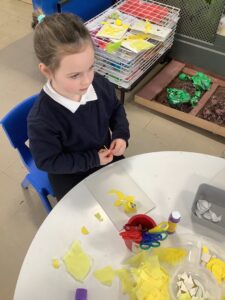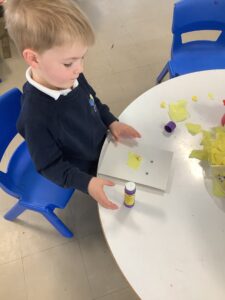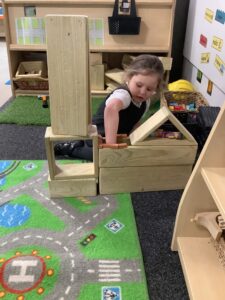 We may of had a sneaky visit from the Easter bunny! The children got to work on the hunt to find our colourful eggs around our outdoor provision
Easter means new life and babies like baby chicks- Gracie

Jesus woke up again- Sophie

He died on a big cross- Austin

Hot cross buns!-Beau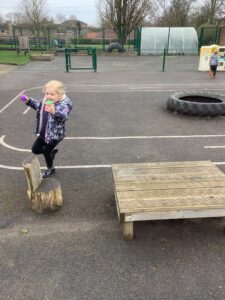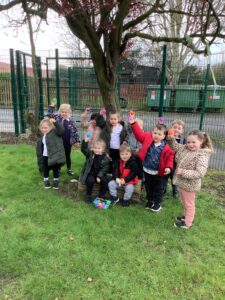 You may of also heard the children coming home singing a song about a spring chicken. Reception, KS1 and KS2 visited the church on Wednesday to take part in their Easter service. They have all been practicing the song to perform at church, so nursery joined in and they loved it!
Here it is to share with your children at home …
Top tip for watching YouTube with your child: go to the settings cog (it's along the play bar) and turn off auto play – this avoids an inappropriate clip coming up automatically, and helps to discourage your child from passively watching clip after clip
We have had a wonderful few weeks in Nursery. We wish everyone a happy and healthy Easter and a well deserved break! We look forward to welcoming the children back as we may have some special visitors…. here is a clue!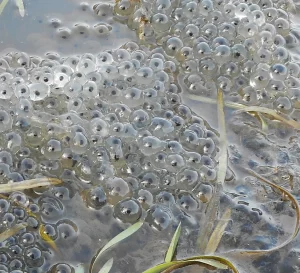 Miss  Ward