Welcome back Nursery! We hope you had a lovely break over the Easter half term.
This week we introduced our new topic ' wheels, wings and other things'. Our first focus book was 'The very hungry Caterpillar' by Eric Carle.
Here is what we got up to …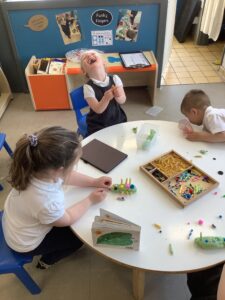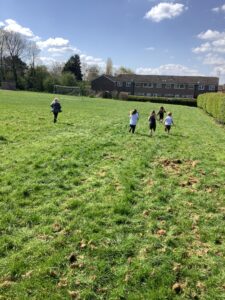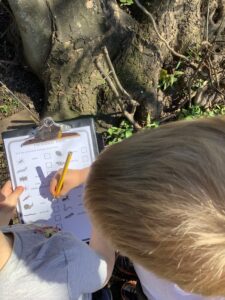 We created our own caterpillars using loose parts and play dough. We took the children down to the big playing field to start our minibeast hunt, the children ticked off the minibeasts they found along the way. We also went to check out school pond to see if there were any tadpoles- safe to say we will be seeing lots of frogs very soon!
The Caterpillar goes into a cocoon and then comes out as a Butterfly – Gracie

It gets really hungry, it's going to eat 5 oranges next- Joshua

Look Miss Harvey, there is a millipede here. It has lots of legs!-Deacon

1 apple, 2 pears, 3 plums, 4 strawberries and 5 oranges but he's still hungry – Zubi

The butterfly is symmetrical because it's the same on both sides- Austin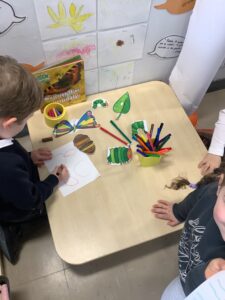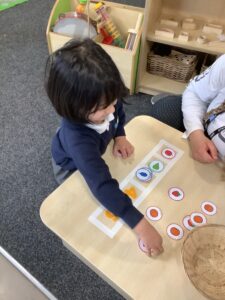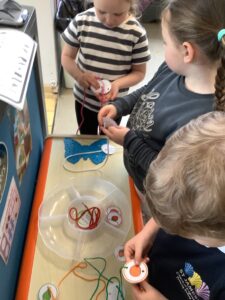 Notice
As the weather is starting to become warmer, please could you ensure your child/children bring a sun hat to school clearly labelled. We do have a sun hat box if you would like to leave it with us.
Have a lovely weekend everyone!
Miss Ward