It has been another busy week in reception! This week our focus story has helped us to learn more about different ways we can move and different animals we may see in the Jungle. We have moved like the different animals in the story and created story maps before writing about the animals using adjectives.
As part of our maths sessions we have been using the song '5 little monkeys jumping on the bed' to help us recognise 5 as a whole and the different parts it can be broken into. We really enjoyed helping the monkeys jump out of the bed!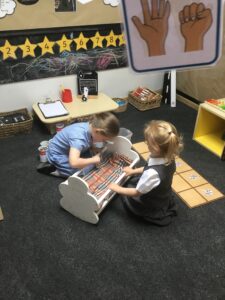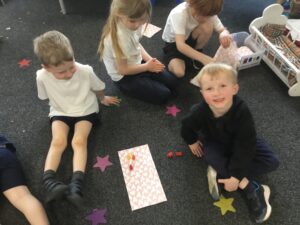 We have been very busy preparing for the coronation this weekend. We have created our very own afternoon tea and made crowns to celebrate this occasion.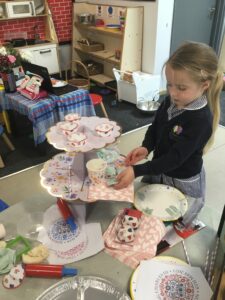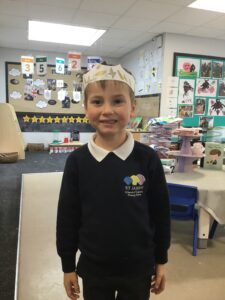 Our beans and caterpillars are growing really well. We have transferred our beans into outdoor planters and we are hopeful that our caterpillars will soon move into their next transition phase.
This week we have focused on the nursery rhyme 'sing a song of sixpence' we hope you like it!
I hope you all have a wonderful long weekend and enjoy the celebrations!
Mrs Payne