To start this week's R.E lesson, we recapped what we already knew about some of the world's major religions.
We also learnt new facts about religions that may have been less familiar to us.
Each week, we will keep looking at these facts and building on our learning of other faiths.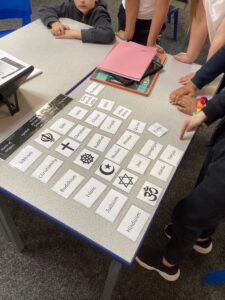 Help at home: Ask your child what facts they can remember about some world religions. Can they name the places of worship and holy books?