This week, we have been learning about Leonora Cohen. We have found out that she was a Suffragette who was born in Leeds. The Suffragettes protested about the inequality of women not being able to vote.
We looked carefully at some of the items worn by Suffragettes to show their support and what they believe in.
We commented on how they all used the same three colours.
purple = dignity  green = hope  white = purity
We also looked at the dress Leonora Cohen designed and wore to a ball and discussed why we thought she designed it this way.
"It has the same colours as the items. Purple,  green and white."

"It has a woman showing she was fighting for equality for women"

"It has the word Suffragettes so people knew what she believed."
We designed our own Suffragette dress thinking carefully about the colours and the designs.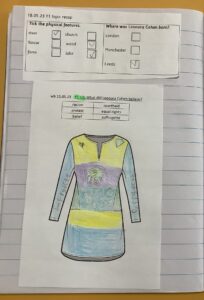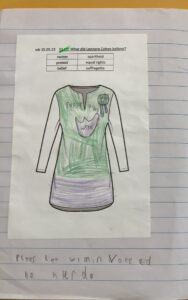 Today, we split into groups and created a freeze frame of the moment Leonora Cohen was arrested for one of her more violent protests.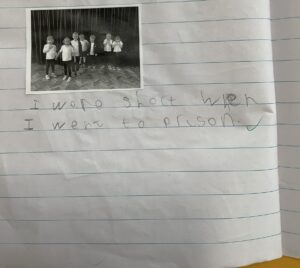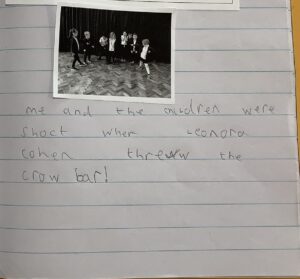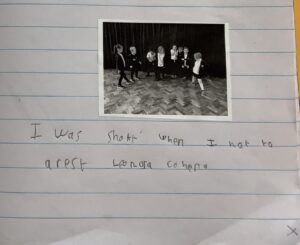 Help at home:
Watch this video (This is a YouTube link. Top tip for watching YouTube with your child: go to the settings cog along the play bar and turn off autoplay – this avoids an inappropriate clip coming up automatically, and helps to discourage your child from passively watching clip after clip) and look at the pictures below to tell someone at home what you can remember about the Suffragettes?