We have been down on the farm this week in Reception! Our focus story has taken us on a farmyard adventure visiting the different animals. We did some fantastic writing using adjectives to describe the different farm animals.
We have been working hard on our sewing projects and we have now finished our animal puppets. We added facial features and checked they were tightly sewn together.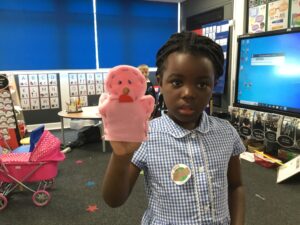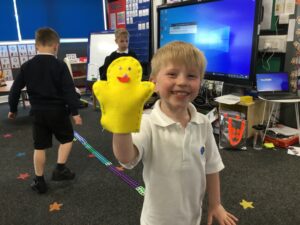 In maths this week we have been learning more about number tracks. We used cubes to represent different numbers and then created our own tracks and counted starting at different points.
We have been learning more about different animals that we might see on a farm. Oscar asked "what is a baby duck called?" we decided to learn more about different adult and child animal names.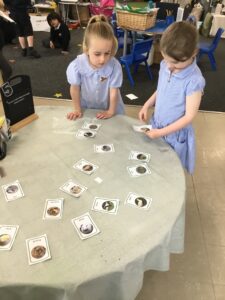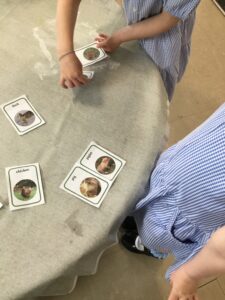 We have really enjoyed our poem this week. We really hope you enjoy it too!
Our observations on our caterpillars have continued this week. We have discovered that they have started their next stage of their lifecycle. We cannot wait to see them transform into butterflies.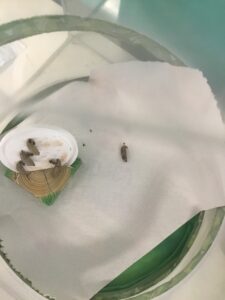 We hope you all have a wonderful weekend!