To finish our forces and magnets topic, Years 3 and 4 created some games using magnetic force.
Their favourite was the fishing game where they put some magnetic tape onto a rod and a paperclip inside a fish. They explained they knew that the tape would be attracted to the paper clip, so we could catch some fish!
As we did such a great job, we went and showed Reception our work.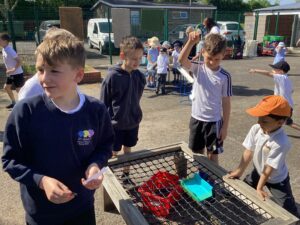 H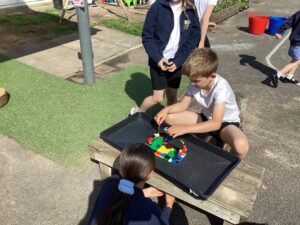 Help at home: Can your child explain how they created their game? Can  they explain what we mean by magnets and how they attract and repel?