We're going on a habitat hunt…
This half term, our science learning is all about living things and their habitats. A habitat is where animals and plants live. We explored different habitats around the school grounds and recorded the living animals and plants we found.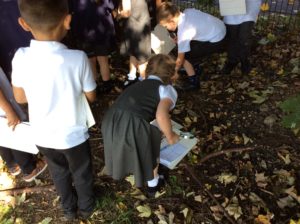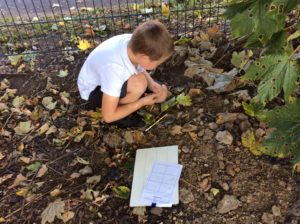 Celebration certificates
We've had another great week in year 1 and 2. Thank you to everyone that emailed homework in. The children have enjoyed sharing their learning from home in class today.
As we can't have our usual celebration assembly on a Friday at the moment, I will be posting the certificate winners on here each week.
For great learning…
Umar – for having a positive attitude towards learning this week. You are an excellent year 2 role model.
For sport and physical activity…
Willow – for amazing moves and enthusiasm in Wake Up Shake Up (WUSU).
For living and learning…
Chloe – for being ready to learn and working hard.
Celebration certificates
The children have made a brilliant start to the year after such a long time away. I have been looking forward to this week for ages! All the children have settled and we feel like we know each other quite well already.
As we can't have our usual celebration assembly on a Friday at the moment, I will be posting the certificate winners on here each week.
For great learning…
James – for super work in writing, starting to join letters.
For living and learning…
Lily – for showing friendship to your new classmates.
Supporting reading at home in Key Stage 1
Children will be bringing home a reading book this week. These will be changed once a week to minimise books moving between home and school.
Please return books to be changed on Wednesday. We will quarantine books before putting them back in the system.
The 'practise phonics' book (sticker on the front cover) is for children to work on their 'sounding out' of words.
Please comment on how your child copes with the books as it may take me a little time to adjust and match books to each child. Year 2s will gradually move away from phonics books and have more freedom to be 'free readers'.
Children will also choose a library book each Friday.
Help me help your child by reading anything and everything you can. THANK YOU!
PE days
Hopefully you have read the information in the Autumn for all – Key Info St James', which also has a link to our uniform policy.
On the days your child has PE, they should come to school in their PE kit. (Track-suit bottoms instead of shorts would be good on colder days. Footwear : black/brown/grey/white flat shoes which are safe to run around in.)
Footwear on PE days could be children's 'school shoes' which are often a 'trainer' style anyway, if you want to avoid having to buy 2 pairs of shoes.
Please find below the days each class has allocated PE times, which will be taught outdoors, except in extreme weather.
Foundation (Miss Marsden) – Wednesday
Year 1/2 (Miss Harker) – Thursday & Friday
Year 3/4 (Mrs Welsby/Mrs Rowley) – Tuesday & Friday
Year 5/6 (Miss Beatson/Mr Mills) – Tuesday & Friday
Class mascot named…
After all the votes have been counted, I can now reveal the name of our lovely dog will be… Slinky!
She is looking forward to having lots of adventures in our class. Have a lovely summer!
From Miss Harker
Slinky
Welcome to Year 1 and 2 (2020-21)
Hi to my new class for 2020-21!
Here is me and our new class mascot.
I would love to see a photo of you with your favourite toy. If you can take one and would like to send it, you can email it to me on katieharker@spherefederation.org
Also, if you would like to vote for our class dog's name, email me with your choice by 16 July and I will announce the name on 17 July on the Year 1 and 2 Class News page. Here are the choices :
Pickle
Nora
Heinz
Felix
Slinky


Have a great summer and I'll see you in September!
Virtual School Sports Day – results
Thank you to everyone at home and in school who took part and submitted results. Over 200 schools across West Yorkshire took part. You can see the results below.
Did you get sporty today?
Well, the rain came – just like when we usually have sports day! We hope you managed to complete at least some of the challenges set by the West Yorkshire School Games for the Virtual Sports Day. Don't forget to submit your results here : https://docs.google.com/forms/d/e/1FAIpQLSfdEX8xOo-PtkFwasg0B7deXM1uzvMQMFAPwpKCU9yEKG6qqg/viewform