Home learning heroes
I've had some lovely emails from people learning at home. Thank you for keeping in touch with me and keeping your brains busy.
Things are feeling tough for some people, but just do what you can and have a day off every now and again, if you need to!
Aubree is really enjoying the geography videos.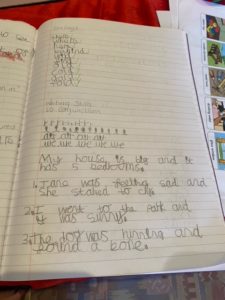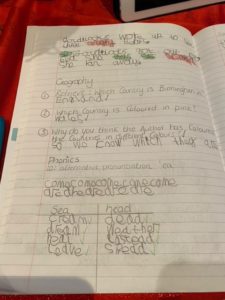 Super home learning
Thank you to everyone who has emailed me letting me know how you are getting on at home.
It has also been lovely to see lots of faces and hear about what you have been doing on our daily class Zoom meetings.
I have enjoyed reading 'The Last Wolf' with Mr Gathercole.
Email me if you need the invite re-sending.
katieharker@spherefederation.org
Here are some examples of what people have being getting up to at home. Do what you can and, most importantly, stay happy, healthy and safe.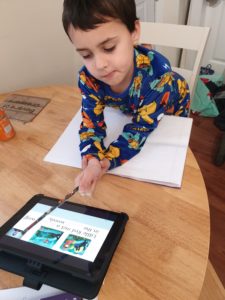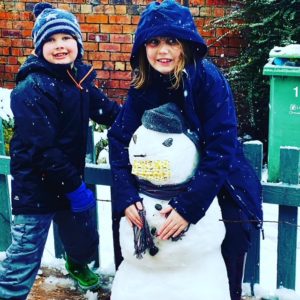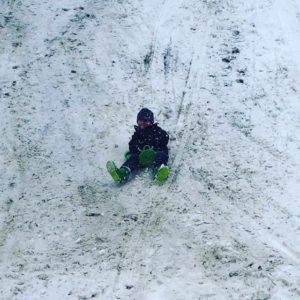 Happy New Year 1,2
Hope you are all doing ok. Here is a video message from me.
Zoom with Santa
Y1/2 had a Zoom meeting with Santa to start the day! He reassured us that he feels happy and healthy enough to deliver our presents this year. The children asked Santa some brilliant questions:
How tall are the elves?

What's the biggest problem that you've had to solve on Christmas Eve?

How cold is it in the North Pole?
Thank you, Santa! We also enjoyed a delicious Christmas dinner with our friends.
Merry Christmas from Year 1 and 2
We were not able to do our usual Christmas performance this year… but we hope you like this instead!
Living and learning : emotions
We have been talking about our emotions in our living and learning lessons. It is important to recognise our own emotions as well as other people's emotions. Even if we feel a certain way, this feeling will not last forever and that is okay.
Christmas celebrations
As we approach the final week of term, it's time to get Christmassy, but as you know, it's going to be very different.
We can't invite you in to share any Christmas celebrations so instead we're going to share Christmas with you in a different way. From Tuesday 15 December, there will be a video posted on Class News of your child's class taking part in some Christmas celebrations. We know that this doesn't compare to what we normally do but we hope that it helps in some way.
During the final week of term, there will be a virtual pantomime performance that children will be able to watch at school. Thanks to the PTA who have paid for this.
Christmas lunch will be on Tuesday 15 December and all children will get a Christmas cracker!
On Friday 18 December, there will be Christmas parties in classrooms. Children can come to school in non-uniform. There will be some goodies coming home which have kindly been bought by the company who provide and maintain our photocopiers and printers.
It's a very different Christmas this year but we've worked so hard to stay safe that we don't want to spoil it now.
We hope that you have a happy and healthy, enjoyable and restful time with your families over the Christmas holidays.
Living and Learning : NSPCC PANTS rule
We have been talking about pants again! Children love talking about pants and find them funny but we use it in school to deliver a serious safeguarding message. The NSPCC have created some fab resources for us, and you, to use when teaching our children how to keep themselves safe. Ask your child about the PANTS rule and sing along to the catchy song!
Happy and healthy playtimes
Our new playtime equipment arrived today. The children were so excited to unpack it! Regular exercise has lots of health benefits for children such as providing an opportunity to socialise, increasing concentration and improving self-esteem.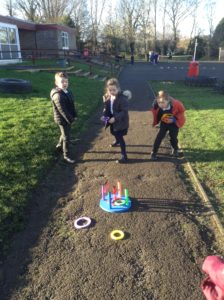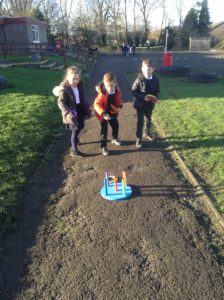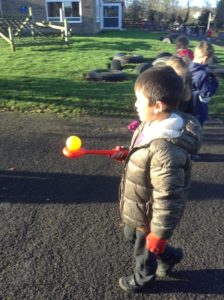 Virtual after school clubs
We know you are missing attending after-school clubs at the moment (in and out of school) so here is some information about a virtual after-school club that can be done at home.
The Youth Sport Trust have taken the step to deliver a free virtual after school club as part of a national response to the second lockdown. The 30-minute club will take place at 5pm each weekday and be led by a different member of the YST's athlete mentor network. These will run until 18 December.