Living and Learning: I can see things from other people's point of view.
This week we had a class discussion about our living and learning statement. We all agreed that this is a very difficult thing to do sometimes. Harley suggested that it can be easier to think about other people's reasons for doing things if we step back and think for a while. Mia shared that "if we talk about it with that person then we might be able to understand". As a class, we understood the importance of being able to respect other people's point of view.
Craft Club- Our Superheroes!
*W A R N I N G* any super Dads or Grandads reading this, should look away now!…
In honour of Father's Day this Sunday, today we decorated some sweet treats for our very own superheroes- our Dads and Grandads. We hope they enjoy their creations and special messages.
Phonics Fun
As you will be aware, year 1 pupils will be taking the Phonics Screening Check. Here is a website that can be used to help practise for the check.
Please click here.
Living and Learning: I know honesty is important.
We have been thinking about our Christian value of honesty. After discussing what we think honesty means we talked about whether it always makes people happy.  We talked about why it is important to be honest and about what happens if we are not. We then made an acrostic poem about honesty. 
Living and Learning:I can make choices about my money.
This week we have been discussing all of the things we could do with our money. As a school we have decided to bring all of our 1p and 2p coins from home so that we can create a penny trail. We will donate all of the money that we collected to the Dogs Trust charity. We also made a tubes to represent the collection of our class. We have chosen to give our money to an organisation for a good cause. Take a look!

Craft Club- Jewellery
This week in Craft Club, we looked at jewellery artists and their work before creating our own gold and silver threaded masterpieces!
We created necklaces, bracelets and even a fancy modern ring. Some of us even found time to create a jewellery box at the end.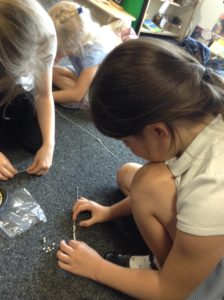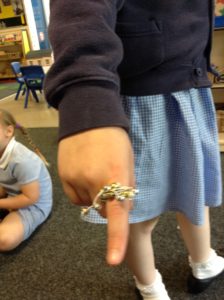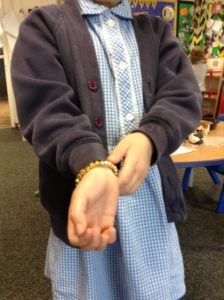 We are pleased to announce that Craft Club will return next half term. Watch this space for more creations!
Art that POPS!
In craft club this week, we have been looking at Pop art. Our favourite art was by Roy Litchtenstein who used dots to create a cartoon look. Take look at our superb creations.
Living and Learning:I know money is important.
We have been thinking about what we may need money for. Wediscussed why we use money and we talked about ways that people can earn or save their money. Take a look at some of our ideas.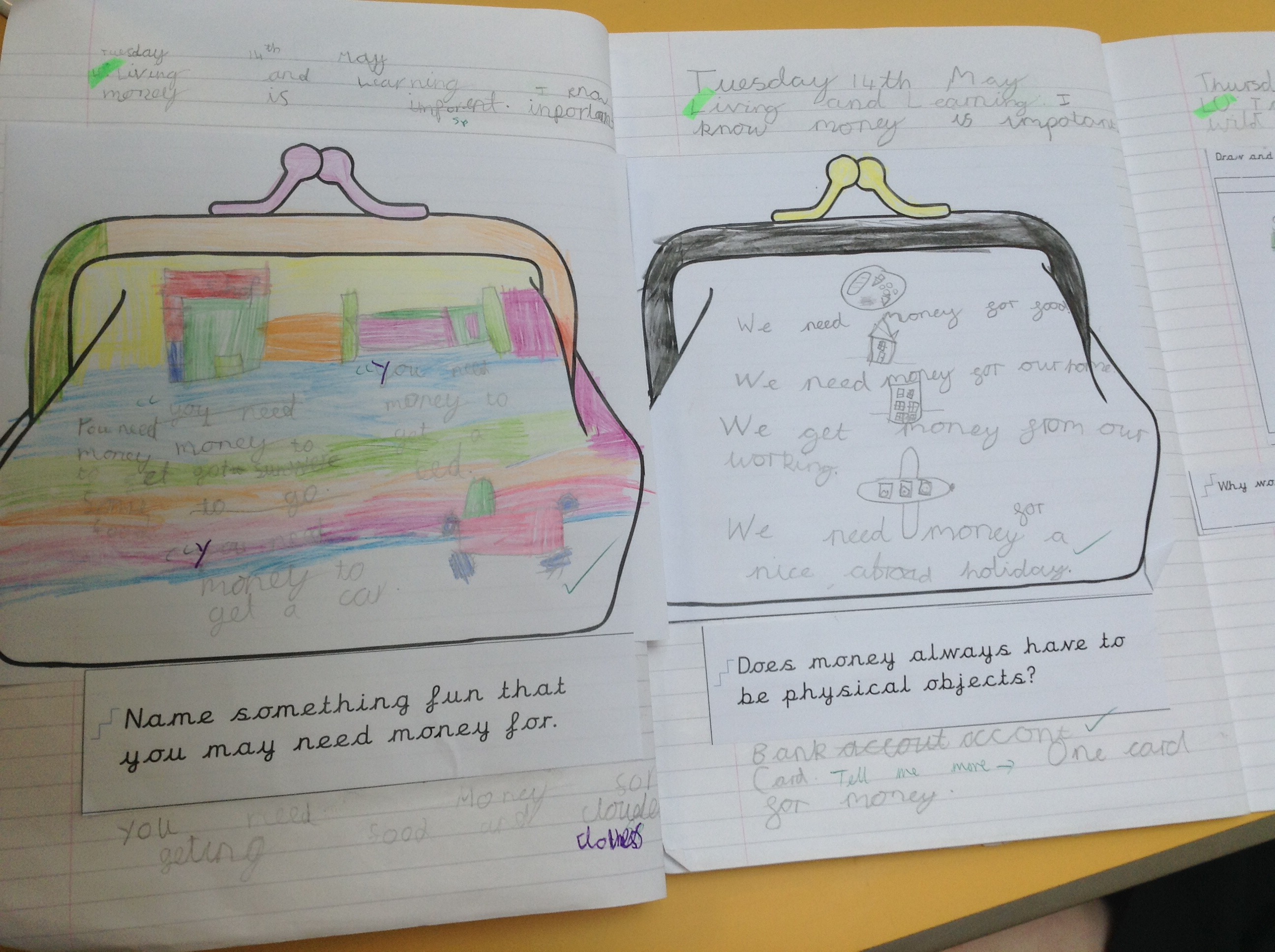 Craft Club- Self Portraits
This week in Craft Club, we looked at the self-portraits of Pablo Picasso. We compared his earlier realistic self-portraits with the later abstract images.
The crafters then chose how they wanted to represent their own self-portraits. We selected from felt tips, colouring pencils and oil pastels. We used mirrors to make sure we captured all of our features.
When we had finished, we turned the self portraits into stick puppets!
We then presented our self-portraits in a mini puppet show; telling the audience whether we had chosen a realistic or abstract style. We also shared something that we like or enjoy.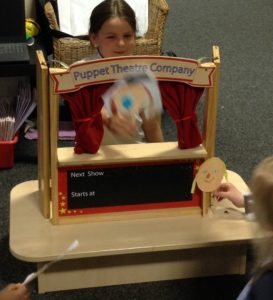 Next week, Miss Pyart will continue our self-portrait work, with a focus on Pop-Art.
Well done Crafters 🙂
Living and Learning: I can describe and use ways to calm down.
This week we have been thinking about how we can keep ourselves calm and relaxed. We discussed reasons why we my feel stressed or frustrated. As a class, we shared the strategies that we use to keep ourselves calm. Willow suggested that we should try to use them at play times if we have fall outs. After that, we created posters to show our top ways to keep calm.