Craft Club- Art in Nature!
This week in Craft Club, we have continued our Andy Goldsworthy inspired art in nature.
We made our own 'paintbrushes' using natural objects we collected outside. We then used our paintbrushes to paint some self-portraits using mud as our paint!
Afterwards, the children worked together in a team to create a picture using natural objects- they decided on a 'sea' scene and had some fab ideas to include. We had starfish, mermaids, clams with pearls, seaweed, fish and coral! Great work crafters! 🙂
Living and Learning: I recognise mental health is important.
Today we talked about mental health and why it is important. Ellie said that we must keep our minds healthy too-even though we can't see it. In this session, we had a go at drawing what a healthy mind looks like.

Masters of Mathematics
We are working hard on fundamental maths skills in year 1/2.
Here are a few links to some games that you may want to practise at home.
Mathsframe speedy timetables (Adjust the difficulty to x2, x5 and x10).
Jetpack Mathematics (Select year 1 or year 2).
Hit the button (Try number bonds, doubles, halves or times tables).
Sensational singing
In year 1/2, we have been having an exciting guest come into school. Every Tuesday, we learn new songs with Sarah from ArtForms Leeds. We have been learning a song called King in the Castle. Take a look at the photographs from the session this morning.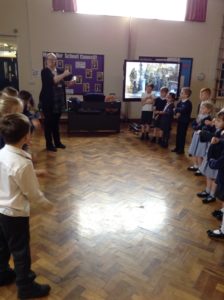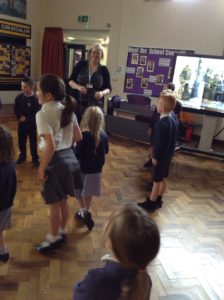 Art within nature
This week in craft club we have been looking at the natural beauty that is all around us. Andy Goldsworthy makes amazing creation in nature and we have tried to mimic his work. We used bright vibrant colours in our natural pictures to bring life to them. Take a look at what we have been doing.

Gracious growth
In our Green Fingers topic we are learning all about plants. Last week we planted an assortment of seeds. Today we observed our plants to find that they are growing. We are thinking about how to look after them and ensure that they continue to grow healthily.

Living and Learning: I can recognise emotions in myself and others.
Today we thought about what emotions are and how we can tell what emotions others are displaying. We had a discussion about this and Lucas shared that sometimes he shows emotions without meaning to. Ellie added that she has noticed others asking if she is okay when she is sad sometimes. We discussed the idea that our emotions can be difficult to control sometimes and sometimes we may not understand them ourselves. Louie told us that when he feels emotions like anger or frustration, he would rather be left on his own to calm down. After talking as a class we had a go at drawing different emotions onto people's faces to show what we might look like if we are tired, happy, astonished or nervous.
Living and Learning: I know about peace.
This week we thought really carefully about our living and learning statement. We were thinking about Peace. Using a dictionary, we found the definition for peace.
As a class, we decided that peace is very important-not just in the wider world but within our school as well.
Willow suggested that peace is important because we don't want wars because people have to leave their country.
Harley then highlighted that when wars have finished people start to want peace.
Our thoughts on peace were summed up by Leah who stated that when there is peace, there is no war.
Multiplication madness
In Year 2, we have been thinking about how we can become super speedy at doing times tables facts. Here are a few games to help you become super speedy.
If you fancy a race against the clock then try Hit the Button.
If you feel like having a race then then try Grand Prix Multiplication or Times table Rally.
Remember, staying safe whilst online is very important. Be sure not to display your personal and private information, even if it is for a username!