Happy and healthy home learning
We pride ourselves on being a happy and healthy place to learn when we are at school. It is particularly important at this difficult time to keep fit.
Levi has been doing DVD workouts in the house.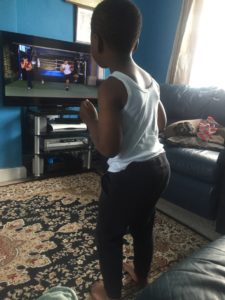 Lucas has been playing basketball.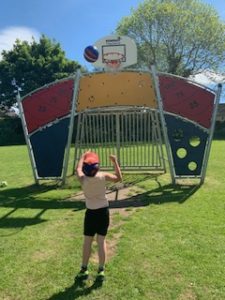 Why not set yourself a challenge today?
Home Learning
I have seen some great learning this week all about quarter turns and much more: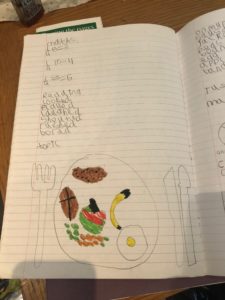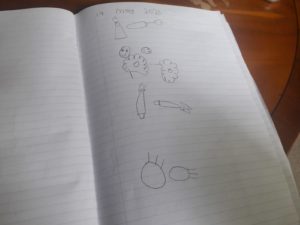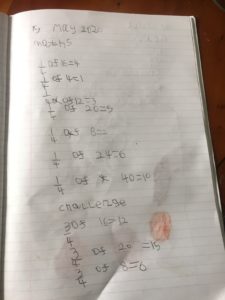 Get caught in a super book!
It was lovely to receive this video showing a child reading. By the end of key stage 1, children must be able to read at a rate of 90 words per minute. Reading for pleasure improves well-being, develops empathy and teaches children about the world around them. Please keep reading any chance you get!
Keep it coming…
I have had lots of photos and emails this week. Thank you! It was great to see some of you practically making halves of shapes, objects and amounts.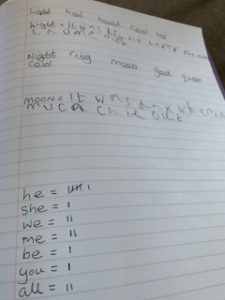 What's growing?
Mr Atkins has been very busy planting some vegetables in our school allotment. Can you guess what he has planted?
There are peas, carrots, radishes, lettuces, beetroot, spring onions and potatoes! Thank you Mr Atkins for watering them and keeping them going until we are all back at school.
Happy Friday!
I am ending the week with a huge smile on my face thanks to the fantastic home learning that has been happening:
Ralph has completed some work for Beavers. He walked 2000 steps for his 'Hike to the Moon' badge by going up and down the stairs 72 times!
Jacob is beginning to join his letters in preparation for year two. Keep up the good work!
The maths learning has been all about money. Playing shops is a fun way to learn about this – great work, Lucas and Jacob!
Hello from Miss Harker
It's Sunday again and another week of being in 'lockdown' completed. Well done! I hope that you're all remaining happy and healthy at home.
The home learning will look a little bit different next week. Keep an eye out for videos. I hope that they help you with your jobs.
Ralph has emailed me some of his learning that he has been doing at home: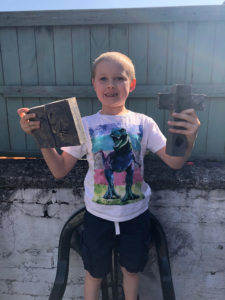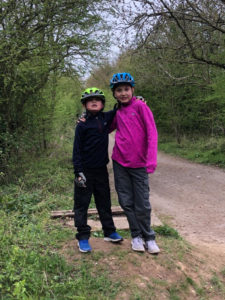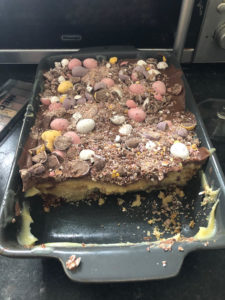 You've knocked my socks off Ralph! You can send questions, messages and photographs to:
katieharker@spherefederation.org
Free access to NumBots (part of Times Table Rockstars)
Before schools closed, each Year 2 child was given a username and password to access Times Table Rockstars. This is useful for Year 2 children to work on their times tables. There is also NumBots which is for improving addition and subtraction skills. They are both worth a look. If you have lost your username/password (or Year 1s if you would like yours to go on Numbots), email katieharker@spherefederation.org and I will be able to get it for you.
Home learning help – BBC and White Rose
The BBC Bitesize Daily lessons and resources are also excellent. You can watch them on your tv, tablet or laptop.  There is the menu below. We also use White Rose to aid our maths planning in school and they have lots of resources too https://whiterosemaths.com/homelearning/.