Five Star Sports LIVE sessions
Five Star Sports regularly come into school to deliver fabulous sporty sessions. They are running some LIVE sessions on Facebook for you to join in with. There is a Monday session for younger children and Saturday morning football sessions. Join in and keep active with them.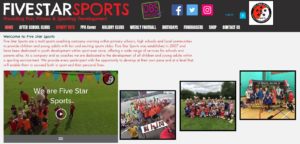 Reading at home
We have had a few emails asking what to do when children have finished reading their school reading books.
Any books you read at home will be fine; story books, comics, magazines, dictionaries, atlases, chapter books, recipes or lists. The children don't need to be able to read every single word independently. You can read to them, take turns, look for words they can read and talk about the book.
There are also lots of e books on Twinkl for free, ranging from traditional tales to information texts – https://www.twinkl.co.uk/resources/literacy/reading/reading-ebooks
Just keep reading!
Happy Friday!
Hi year one and two,
I hope that you are all staying safe. It feels like a long time since we've seen each other but it has only been a week! I hope that you have enjoyed some of the learning tasks I have set. I would LOVE to see some photos and hear about what you are doing at home. Remember that you can send me questions and messages too!
katieharker@spherefederation.org
I have been joining in with the Joe Wicks live workout and reading my book in the garden. Have you been playing outside in the sunshine?
I miss you all and hope to see you soon
Love Miss Harker
World Book Day 2020
This week, we've been celebrating World Book Day by sharing stories for ten minutes each day. Yesterday, lots of children brought in their favourite book to share with the class. Foundation had a great time dressing up as a favourite book character, whilst KS1 and KS2 visited Scholes Primary School to watch a Hobgoblin performance of Wind in the Willows.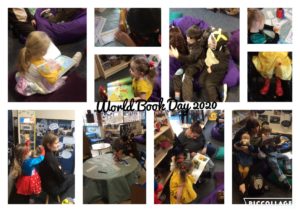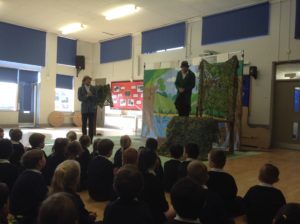 Living and Learning: I know what a drug is.
This week, our Living and Learning statement was 'I know what a drug is'. As part of our learning, Dave from D:side came in to talk to each class about drugs. With the younger children, he spoke to them about medicines and how we can keep our bodies healthy. In KS2, he delivered workshops on smoking, alcohol and drugs.
Following on from this, each class discussed the issues and dangers around passive smoking and what they could do if they felt uncomfortable about it. The NHS website has some excellent information about passive smoking and the risks for children.
Christmas Party!
What a great end to the Autumn term! Have a lovely Christmas Foundation and Year 1/2.
A Wriggly Nativity
A huge well done to our superstar performers in Our 'Wriggly Nativity' this week. We are so proud of your hard-work over the past few weeks, learning lines, songs and dances.
Thank you to our families who provided costumes and came to watch us in the audience.
PE
This half term, year 1 and 2 are keeping healthy by learning a routine alongside a Leeds Rhinos dance coach. The children are working hard to remember the sequence of movements.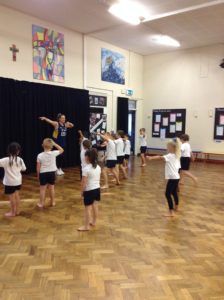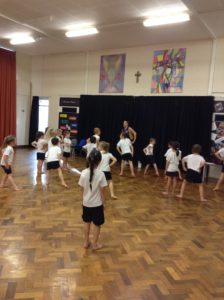 Living and Learning: democracy
On the last day of half term, the school councillors for this year were elected. The children read aloud and listened to speeches in their own class. Then the children went into the hall to vote for their class representatives; this was a very fair and democratic process. Congratulations to all the children who will be school council representatives for 2019-2020.
British values – Democracy
This morning, year 1 and 2 took part in an election for our new school councillors. The children voted at a polling station with Mr Mills. We really enjoyed listening to everyone's speeches being read aloud.