Times Tables Rockstars Champions!
Well done to this week's Times Tables Rockstars champions.

It is great to see that, this week, 22% more children were active on TTRs than last week!
The children have really noticed this past two weeks, when learning about division, how much easier the division calculations are when they know their tables.  Keep practising for 10 minutes a day to help learn your tables!
Writing: our short stories
Year 3/4 have been developing their writing skills using lots of description. We have had a wonderful time imagining  being really naughty and pinching some food – of course they would never dream of doing this in reality but we had great fun with developing our writing!
Here is our first instalment of their short stories…Ava Brooklyn Caleb Dexter Eliza Jack Leah Maylee Siana
We will have some more for you later in the week! Enjoy!
Living and learning: Body Image
This week we have been discussing how that, although we are all unique, we have similar interests and lives.
We thought about things that we are good at, what we can change about ourselves and things about ourselves that we can't change. We had some really good discussions! Here are a few pictures of our work.
We also discussed consent, and all the children gave their consent before these pictures were taken!
Hand to Mouth visit
Last week, we were lucky to welcome Hand to Mouth back into school. Hand to Mouth is a Christian charity that come into schools to work with children to explore Christianity and their own spiritual journey.
Throughout the day, Years 3, 4, 5 and 6 visited a journey where they could explore 'Christianity as a living faith'. The children visited the journey in pairs and explored different stations throughout.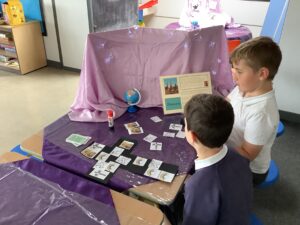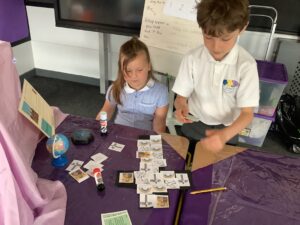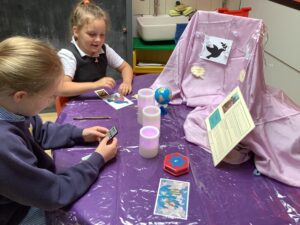 Throught the day, each class had a visit to learning about different aspects of Christianity as a living world faith.
In foundation, they learnt all about African worship. In the session, they made our very own Kufi Hats and danced around the classroom to some African music.
In year 1,2, they learnt all about different churches and got to make their own church.
In year 3,4, they learnt what worship was and how different this can look around the world.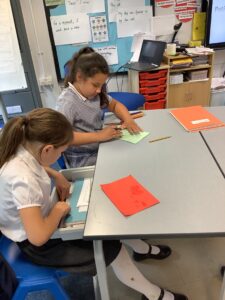 In year 5,6, they learnt all about justice and what this entailed.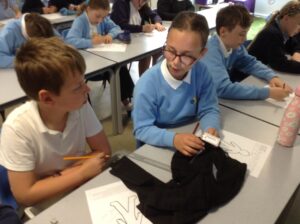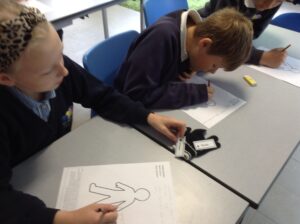 Living and Learning: I know what a drug is.
This week in Y3/4 we have been learning about drugs and, in particular, medicines. We have studied how they can be a good drug if used properly, but also how they can be a bad drug if not used as directed.
They studies the packaging of a variety of medicines (Don't panic! They were all empty!)
Then they had great fun acting out various scenarios to help them know how to be safe round medicines.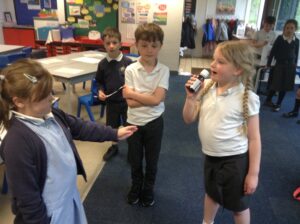 Times Tables Rockstars Championship
Well done, Year 3! Look at the percentages for this week. You have nearly all been on this week (up 30% to last week!) and the amount of time you've spent on each day has risen. Well done!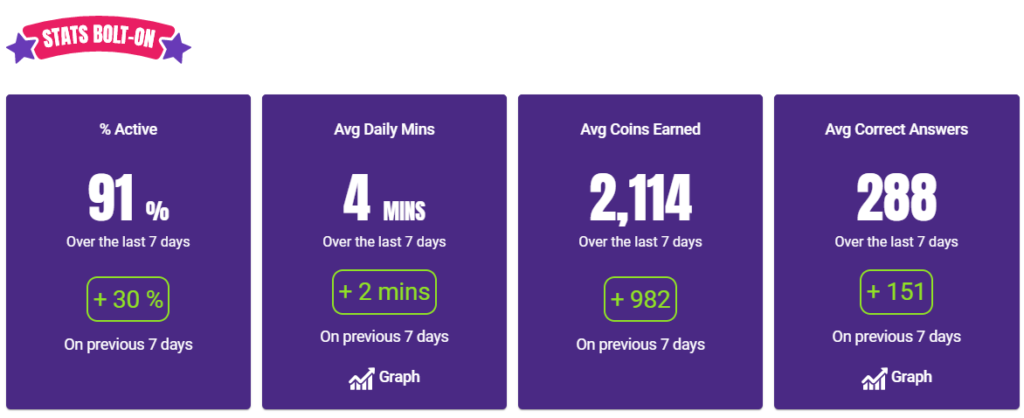 The highly-anticipated championship results are in! Well done to the following children for winning a place on this week's leadership board.
Your dojo points have been added – claim your prize from Mrs Welsby on Monday. Lookout, on Monday, for the updated leadership board.
Skipping into summer with Skipping School
We have launched a whole school skipping project with Skipping School. Each class has their own class set of ropes and we also have long ropes for every class too. The children are so enthusiastic about it already. There are some tutorial videos below so you can work on your skills at home too!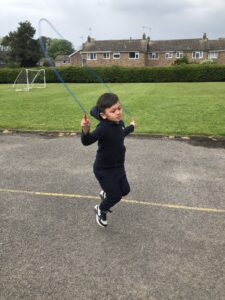 Living and Learning: I know the importance of sleep
We have been learning about the importance of sleep.
Did you know that people who get good quality sleep are more likely to…
learn better
remember more
make good decisions
perform better at sport
be more creative
feel healthier
avoid illness
heal faster from injury
feel happy
Y ear 3/4 know all of this after our research into sleep.
Children aged 6-12 years old usually need between 10 and 11 hours every night.
Top tips:
Turn off electronic screens (TV, computer, tablet, mobile) at least an hour before bedtime.
avoid doing lots of exercise just before bedtime
avoid lots of sugar (like sweets or fizzy drinks) in the evening
have a tidy, organised, dark and cool bedroom
Happy sleeping!
Times Tables Rockstars Champions
Well done to this week's Times Tables Rockstars champions!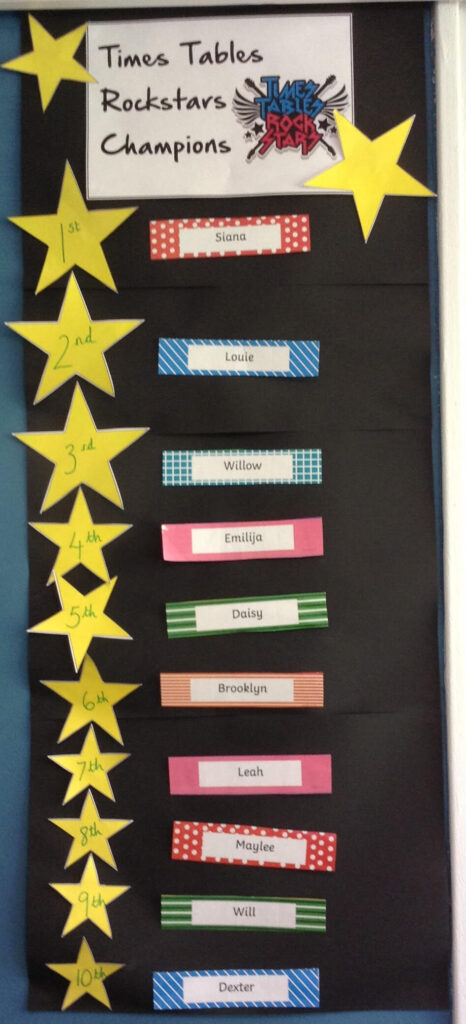 We will be running this competition each week until the summer holidays.  We do play in school but extra practice at home will be the key to improving their times tables. If you have any issues accessing it at home, please get in contact with Mrs Rowley (beckyrowley@spherefederation.org) asap.
Living and Learning: I recognise the importance of personal hygiene including handwashing
This week, our living and learning session was all about recognising the importance of personal hygiene including handwashing.
We based today's session on our dental hygiene. We started by thinking about what we already knew about dental hygiene.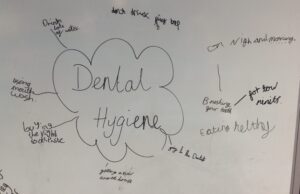 We thought about the choices we make and how they affect our dental hygiene. We made two lists using the action cards: a good for our dental hygiene and a poor for our dental hygiene.
We had some interesting conversations about some of the actions. For example: is chewing gum good for you? Fruit is healthy so surely fruit juice is healthy for us too? Should we rinse our mouths after we have brushed our teeth?
We matched the actions we make with the consequences and results that happen.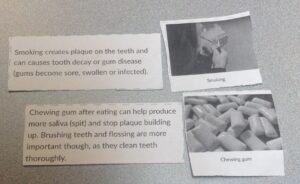 Finally, we thought about all that we knew and listened to some scenarios and applied our knowledge to give advice to the children in our scenarios.