The foundation classroom is such a busy place!
Mindfulness can help children to take control of their emotions and feelings.
This week, Foundation have started to take part in mindfulness sessions. The children watched a video called Rainbow Breaths which allowed them to practise how to control their breathing. This is a great technique for children to use when feeling upset or frustrated. We used battery operated tealights to help transform our classroom into a calm environment.
Take a look at how focused the children are…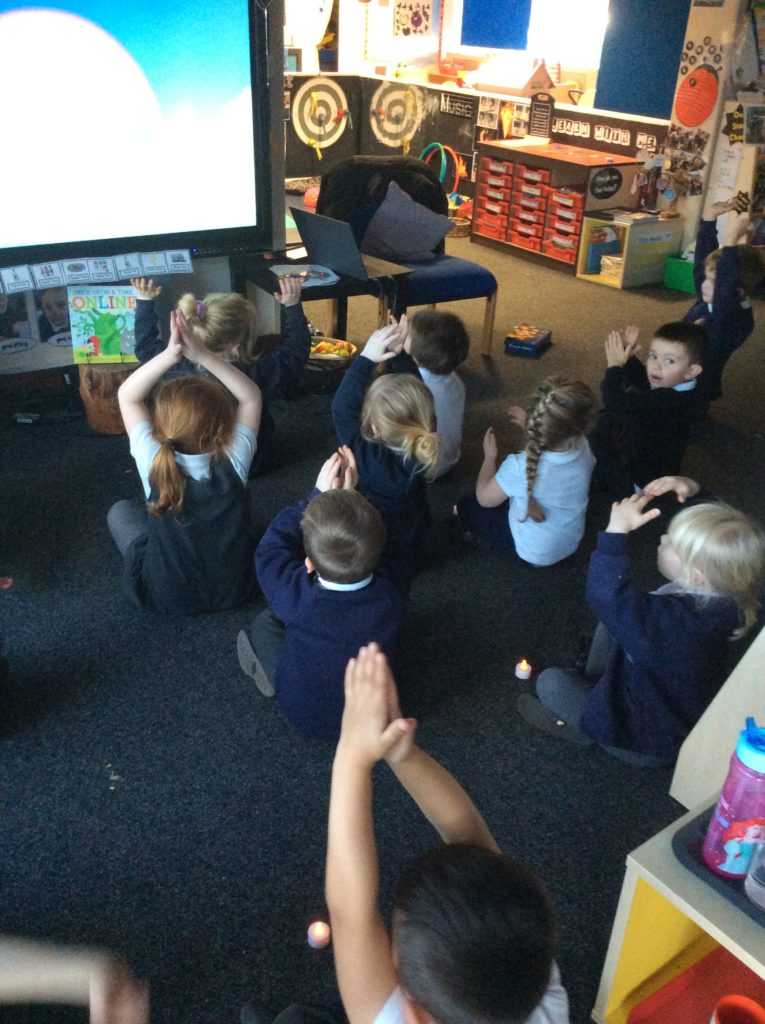 We have made a Friendship Stop area in the classroom. This area allows the children to write kind notes to their peers. At the end of the week we will be handing out the notes. Below are some of the notes already written this week.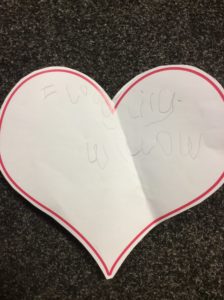 Next Tuesday is Internet Safety Day. Foundation have already started to think about how to stay safe when online.
This week, we have been focusing on the story Once Upon A Time Online by David Bedford and Rosie Reeve. The story follows some of our children's most well recognised and well loved fairy tale characters such as Cinderella, The Three Little Pigs and Little Red Riding Hood on a journey that started when a laptop arrives.  The book delivers an important message about making sure that when you do go online, you always ask a grown up, and use the internet sensibly.
We also read a story about Smartie the Penguin. Ask your child if they remember Smartie's special song.
"Before you click click click…
you need to think think think …
and tell someone!"