This week, we have made some overnight oats.
We washed our hands before we started to wash away any germs. We read the recipe and worked together in pairs to follow the method. We used a claw grip to keep us safe when cutting the banana with a knife.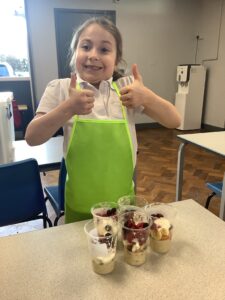 After, we evaluated our oats saying what we enjoyed and what we'd improve if we made them again.
If you make this at home, please email some pictures to share with us.