This half term, we will be working scientifically using our 5 enquiry types.
This week, we observed nappies to help us with our investigation. We thought about the properties of a nappy and what it's function is. The children had some great ideas and many recognised a nappy need to be soft to protect the skin, stretchy and it needs to absorb liquid.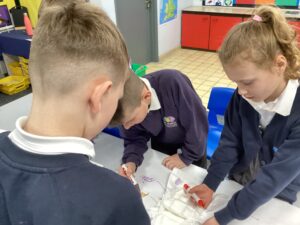 Check out the key vocabulary for our new topic and help at home by discussing these words with your child.