We've now started our new big topic of 'Life Forces', which will see us studying various plant and animals. Last week, we started by classifying various plants by using a Venn diagram. Later on in the topic, we'll use other types of sorting and classification methods for animals.
During this topic, we'll read 'The Adventures of Akimbo', written by Alexander McCall-Smith. This brilliant book is full of wonderful stories about Akimbo's adventures on his reserve. In addition, it is quite thought provoking on topic such as animal poaching.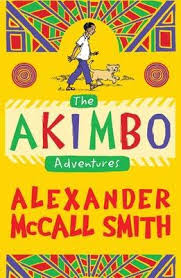 If you or your child wish to find out more, then the BBC Blue Planet website has great resources and video taken from the award-winning series. As well as this, the National Geographic Kids channel on YouTube has a great series of short videos entitled Amazing Animals which are fun and interesting to watch.